The Australian Government has implemented anti-circumvention measures against foreign steel importers following an investigation by the Anti-Dumping Commission.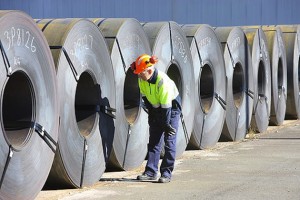 In announcing the new measures on Friday, Minister for Industry, Innovation and Science Christopher Pyne said the decisions would "prevent certain steel exporters" in China, Taiwan and Malaysia from exploiting the loophole in anti-dumping regulations and avoid paying Australian duties by making minor changes to their products.
"When foreign suppliers try to get around Australian anti-dumping duties, in this case by substituting selected steel products with alloyed for unalloyed steel, this Government is committed to action," Mr Pyne said.
"We are a world leader in fighting the avoidance, or circumvention, of anti-dumping measures. The Australian Government will continue to work to give Australia's Anti-Dumping Commissioner the power and capabilities he needs to ensure that local producers are not injured by unfair competition."
Assistant Minister for Science Karen Andrews said she was proud to be part of Australia's "effective and equitable" anti-dumping process.
"Our system is fair and transparent in providing support for Australian manufacturers," Ms Andrews said.
The duties will apply for alloyed galvanised steel (ranging from 2.6 per cent to 62.9 per cent), as well as for alloyed hollow structural sections (ranging from 3 per cent to 57.1 per cent).