OZ Minerals has announced plans to expand its Carrapateena copper and gold mining project with an investment of $975 million.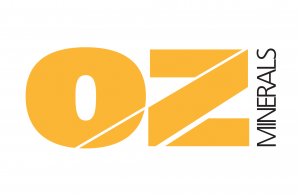 In an ASX Announcement, the company said that it aims to begin copper concentrate production at the planned $150 million concentrate treatment plant in 2019.
The mine, once fully developed and operational, along with the concentrate treatment plant, are expected to generate up to 400 local jobs over the projected 20 years of operation.
"The larger Carrapateena project is very compelling," said Andrew Cole, Managing Director and CEO.
"With such strong financial metrics, we have decided to commence development of the mine's decline and accelerate the prefeasibility study with a larger 4Mtpa scope with the aim of first copper concentrate production in 2019."
OZ Minerals also inked a non-binding MOU with the administrators of Arrium to explore possible site, infrastructure and port options at Whyalla.
South Australian Treasurer Tom Koutsantonis said the proposed project was great news for the Whyalla region.
"The State Government has been a big supporter of the technology behind OZ Minerals' concentrate treatment plant," he said.
"If the processing plant is built in Whyalla, it will be a great outcome for the region creating many local jobs. "The Government will work with OZ Minerals and Arrium to ensure the speediest and best outcome for this project."
The announcement was also welcomed by Minister for Industry, Innovation and Science, Christopher Pyne who urged the South Australian Government to move quickly on its assessment of the CTP for Major Project status to give certainty to both Oz Minerals and the people of Whyalla and speed the progress of the project.
"This is a welcome boost for Whyalla, following uncertainty created by recent job losses at Arrium and the company being placed into voluntary administration," Mr Pyne said.
"The announcement of a non-binding Memorandum of Understanding between Oz Minerals and Arrium administrator KordaMentha to explore possible site, infrastructure and port options at Whyalla is good news for the city. This project will support the ongoing viability of the Arrium steelworks and tap into Whyalla's skilled labour force."