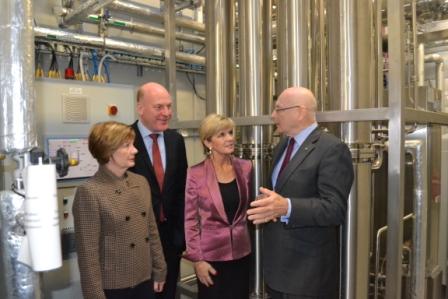 Australian-based specialty pharmaceutical company Phebra has thanked Foreign Minister Julie Bishop and Federal Member for North Sydney Trent Zimmerman for their visit to the company's manufacturing plant at Lane Cove West.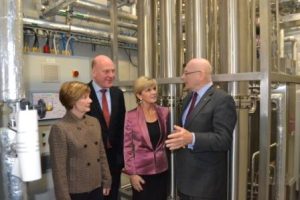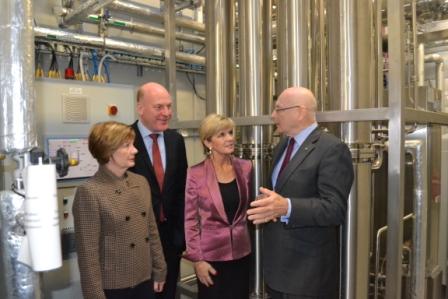 Phebra CEO, Dr Mal Eutick said the visit provided the company with an opportunity to brief the Minister on its practices for the manufacture of a wide range of critical medicines for the domestic market and how it opened–up new export pipelines around the world.
"As an Australian-owned company, Phebra takes a keen interest in the Government's trade agenda and what it means for our capacity to tap into export markets while still preserving our intellectual property," Dr Eutick said.
"Australia has a lot of potential in the sciences and advanced manufactured and I am pleased to see the Government is committed to addressing the need for developing a skilled workforce to meet these new challenges."
After inspecting the plant, Minister Bishop remarked that Phebra was at the forefront of Australia's efforts to establish itself as a global leader in the medicines industry.
"In the area of pharmaceuticals and medicines, this company (Phebra) is leading the way, and we should be so very proud of it, so that's what we are seeking to do as a Coalition, grow the economy, particularly in some of these niche and specialist areas, and create more high quality jobs for the Australian people."
Dr Eutick also thanked Mr Zimmerman for arranging the Minister's visit in Phebra and Lane Cove Mayor, Cir. Deborah Hutchens who also took part in the official tour.