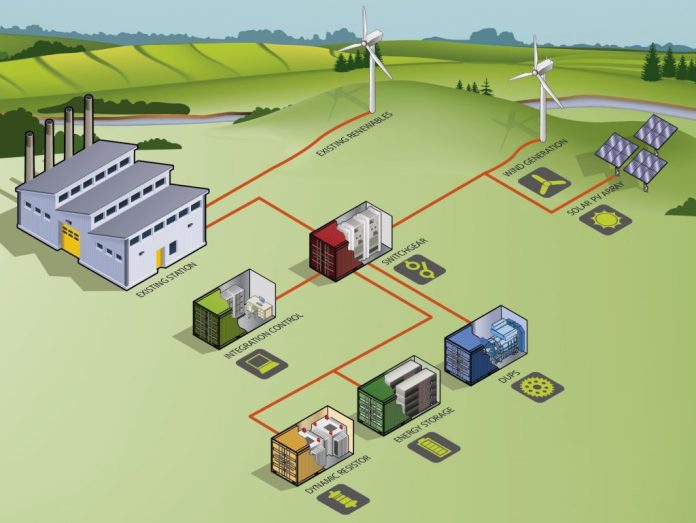 Energy Developments Limited (EDL) has engaged Hydro Tasmania to deploy its world leading technology in Coober Pedy, SA, to help transform the remote town into a renewable energy township.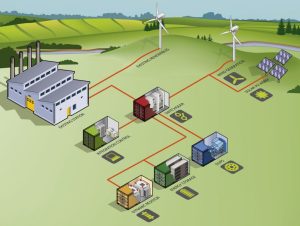 The Coober Pedy Renewable Diesel Hybrid project involves a hybrid combination of 1MW solar, 4MW wind generation, a 1MW, 0.5MWh battery storage and inverter system as well as a range of additional proven technologies, integrated with EDL's existing 3.9MW diesel power station in Coober Pedy.
The project has been made possible by $18.4 million Australian Renewable Energy Agency (ARENA) funding support to EDL.
Once Hydro Tasmania's technology has been deployed, the opal mining town of about 3500 people will draw an average 70% of its energy from solar and wind, and full 100% when weather conditions allow it.
Hydro Tasmania's technologies earmarked for use on the Coober Pedy project were developed for the ARENA-supported King Island Renewable Energy Integration Project, which has reduced the Bass Strait Island's annual diesel consumption by 60 per cent on average.
ARENA CEO Ivor Frischknecht said the Coober Pedy project was a prime example of Australia's world-leading expertise in devising renewable micro-grid solutions with strong commercial potential.
"This is a next-generation off-grid project that's taking advantage of advanced renewable and enabling technologies being deployed and trialled by Hydro Tasmania across three different projects with $16.3 million total ARENA funding support," Mr Frischknecht said.
"Combining wind, solar, battery storage and smart control systems could provide a blueprint for off-grid communities to access cleaner and cheaper power and achieve energy independence by greatly reducing their reliance on trucked-in diesel. We're committed to working with Hydro Tasmania to share the learning from its projects, maximising the benefits from ARENA funding and accelerating the rollout of renewable energy in remote Australia."
Under the contract between the two parties, Hydro Tasmania will supply EDL with its proprietary enabling technology, comprised of control, load management and storage systems.