Rio Tinto is celebrating the 50th anniversary since its first contracted shipment of iron ore departed for the Yawata Iron and Steel Company in Japan.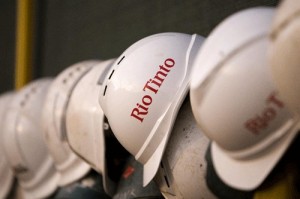 Rio Tinto Iron Ore chief executive Chris Salisbury said when the MV Houn Maru departed Dampier 50 years ago nobody could have predicted that Pilbara iron ore would underpin Australia's economic growth.
"The Pilbara's vast iron ore deposits, and the people who developed them, have helped build modern Australia and some of the world's leading economies," Mr Salisbury said.
"Over the past 50 years Rio Tinto has invested more than $37 billion to grow our Pilbara operations. We now employ 12,000 people who operate our network of mines, rail and ports, and sell our iron ore to customers all around the world."
He said the relationships formed with local Pilbara communities, community and government partners, Traditional Owners, and business partners and customers have been vital to the company's success over the years.
"Rio Tinto is proud to be part of Western Australia's transformation where new communities have been created, world-leading technology developed and international relationships forged," Mr Salisbury concluded.