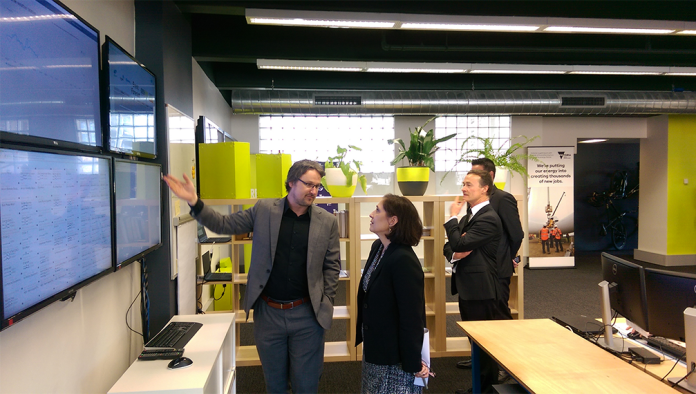 Energy technology company GreenSync has been awarded funding as part of the Government's $20 million New Energy Jobs Fund which was established to support Victorian-based projects that increase the uptake of renewable energy generation, reduce greenhouse gas emissions and drive innovation in new energy technologies.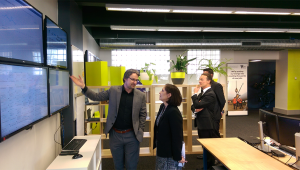 The company will receive $554,886 to support its digital control platform, which co-ordinates and optimises renewables connected to the grid.
Headquartered in Melborune, GreenSync is a home-grown company pioneering solutions to network challenges like integrating more renewable energy into the grid. The organisation recently opened an office in Singapore and is set to double in size in the next 12 months.
Minister for Energy, Environment and Climate Change, Ms Lily D'Ambrosio said the funding will support GreenSync's Community Grids Mornington Peninsula project, which will deliver a solution to reducing peaks in energy demand and network constraints in the region.
She said the project will help participants to manage their energy use whilst offsetting the need to build costly new infrastructure to accommodate exceptionally high demand for electricity on just a few days of the year.
"GreenSync exemplifies the New Energy Jobs Program – a technology business founded in Melbourne, creating new energy jobs in Victoria and exporting its technology internationally," the Minister said.
"This is an innovative project which will demonstrate how we can both avoid costly infrastructure and facilitate the connection of more renewable energy to the grid."
GreenSync said it will use the funding to install two battery systems at community centres such as schools and surf lifesaving clubs where existing solar PV will enable implementation of a solar and storage solution.
The company will also use the funds to pilot up to 250 Demand Response Enabled Device (DRED) control units in households across the Peninsula in the next 18 months.
"Through DRED control, air conditioners can have their power optimised or their use sequenced, without reducing comfort, to lower peak demand when the grid is under stress," GreenSync said in a press release.
"The project will demonstrate this innovative technology, and assess the best approaches for a wider roll out across the community from 2018."
The grant awarded to GreenSync is one of 24 grants which will be announced in the coming months, with GreenSync obtaining funding under the Technology category.
"The Labor Government received a strong response to the $20 million New Energy Jobs Fund with applicants providing innovative ideas for projects that support a clean energy future and help position Victoria as a leader in new energy technologies," Minister D'Ambrosio concluded.