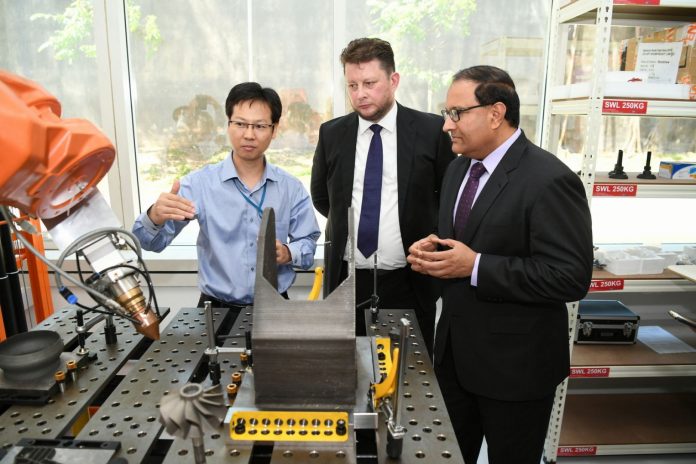 Singapore-based additive manufacturing company 3D Metalforge (ASX:3MF) has commenced trading on the Australian Securities Exchange (ASX) today at $0.20 with an initial market capitalisation of $38 million.
The company milestone follows a successful capital raising of $10 million from institutional, high net-worth and sophisticated investors in its oversubscribed Initial Public Offering (IPO).
A total of 50 million fully paid ordinary shares at $0.20 per share were issued under the IPO and the Company listed with an initial market capitalisation of $38 million.
Now ASX-listed, 3MF seeks to expand its proprietary 3D production system which the Company claims will manufacture parts faster, cheaper, and with less environmental impact compared to conventional additive manufacturing processes.
3MF further claims its manufacturing technology will extend the lifespan of older equipment, reduce storage & inventory costs and improve parts performance with a new part printed every eight minutes
The Company has already generated revenue of $1.3 million in FY19 thanks to its growing blue-chip client base across the energy, maritime, defence and manufacturing sectors.
New funding will be directed towards increasing production at 3MF's Singapore facility and opening a new production centre in Houston, USA.
Plans to upgrade its Perth office to pursue projects in the domestic energy, resources, industrial and defence sectors are also in place.
Commenting on the milestone, 3D Metalforge CEO, Matthew Waterhouse said: "We are excited about becoming a listed company and welcome our new shareholders and thank them for the high level of interest and support."
"We now have a robust capital base to execute our expansion plans and are listing at a time when strong industry tailwinds are driving growth and innovation across the Additive Manufacturing sector."