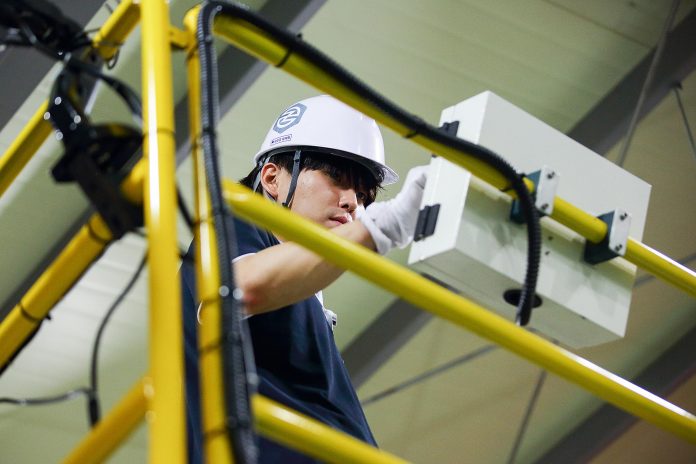 Australian Strategic Materials (ASX:ASM) is set to enter the detailed design engineering phase of its Korean Metals Plant (KMP) after completing an internal Scoping Study demonstrating the facility's feasibility, the company announced today. 
The ASM Board approved approximately US$1.5 million (~AU$1.9 million) for the design of the 5,200 tpa metals plant in Korea which will initially produce high-purity neodymium iron boron (NdFeB) powder and titanium powder.
On February 12, the Korean Institute of Rare Metals confirmed the quality of ASM's NdFeB powder produced through a low-energy patented metallisation process.
"Our ability to commercially produce high-purity critical metals for advanced technology manufacturers in Korea gives ASM an excellent foundation to be an independent integrated critical metals producer globally," said ASM Managing Director David Woodall.
A final investment decision (FID) is set for June 2021 once ASM completes detailed engineering and confirms capital costs of the KMP.
Construction of the KMP will be completed by mid-2022, with metal production expected to reach a full capacity of 5,200tpa at the same period, and 16,000tpa by the end of 2024.
The emerging 'mine to manufacturer' producer of critical metals also revealed its plans to strengthen collaboration with Korean manufacturers, focusing on rare earths, titanium and zirconium metals, alloys, and powders.
"With the US$ 4.5 million grant in 2020 from the Korean Government, and the excellent work and milestones delivered by our Zircon Tech team, we are confident about our strategy to integrate into Korea's critical metals sector."
Woodall added that the works in Korea will provide a template for future ASM plants, continuing the Company's 'mine to manufacturer' with the production of titanium and rare earth permanent magnet alloy powders.
"This will enable ASM to commence providing critical metals directly into the Korean manufacturing sector."