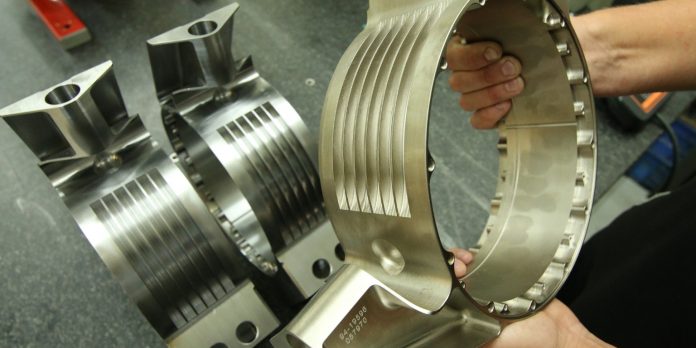 Axiom Precision Manufacturing, a partner company of K-TIG Limited (ASX:KTG), has secured $1M from the Australian government to fast track the development of advanced armour and structure welding process for the nation's defense industry.
With the grant, Axiom – a sub-contractor for the F-35 Joint Strike Fighter – will manufacture plate armour and other structure for Australia's military.
The SA-based company is also the sole provider to BAE Systems for vertical tail components of the US$1.35 trillion F-35 Strike Fighter multi-nation programme, and a manufacturer of components to the Australian Collins Class Submarines.
Funding will come from the Sovereign Industrial Capability Priority Grant, which was awarded last week alongside two other manufacturers: M. & I. Samaras and Jehbco Manufacturing.
K-TIG will supply welding equipment and process protocols to Axiom, allowing the latter to apply keywelding techniques appropriate for major local and international defence contracts.
Axiom will apply the welding techniques to advanced metals supplied by Bisalloy Steel to seek contracts for defence works, including armour manufacturing for the Army's $15 billion Land 400 programme of next generation armoured fighting vehicles.
Commenting on the grant's approval, K-TIG Managing Director Adrian Smith said: "The awarding of this federal government grant is a significant step towards developing the advanced welding capabilities needed in the global defence industry."
"K-TIG and its pattern companies Axiom and Bisalloy Steel will accelerate our joint efforts to establish a world-leading welding process for armour and other advanced products that will develop and retain a vital strategic skillset."
If successful, completion of the project contracts for Land 400 and SEA 1000 could catapult K-TIG's welding technology to international defence recognition while building a pipeline of major contracts for Axiom's facility in Adelaide.
"This funding will allow Axiom to accelerate its work with Bisalloy and K-TIG to develop key Australian Industry Sovereign Capability, which will provide significant manufacturing improvements and risk reduction for the through life support of programs vital to Australia's national interest," said Craig Maynard, Axiom Precision Manufacturing General Manager.
"This is an opportunity for K-TIG to demonstrate its revolutionary keyhole welding process on a large scale, delivering strategically vital and technically complex defence projects for Australia while showing the global defence market the speed, strength and efficiency we can deliver to demanding projects," added Smith.