MakerBot Thingiverse, the world's largest 3D design community, has announced the winning designs from the Assistive Technology Challenge which asked the Thingiverse community to create 3D printed devices for people with disabilities.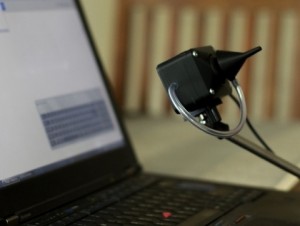 The Challenge attracted more than 170 submissions from around the world.
Tobias Wirtl's Mouth Operated Mouse, which was designed to help people with disabilities navigate the Internet, was named the winning design at the event organised by MakerBot.
The mouth operated mouse moves the cursor by using a mouthpiece, which works like a joystick. The right mouse button is activated by pushing the mouthpiece towards the case, whereas the left mouse button is emulated by a sensor that recognises when the user sucks air through it. The system is controlled by an Arduino Pro Micro and can be connected to any PC via USB.
Mr Wirtl said his invention was designed so people of all economic backgrounds would be able to build one on their own or have somebody build it for them.
"There are many new technologies that people with disabilities can't access and in my opinion everyone should be able to benefit from today's media, especially the Internet," Mr Wirtl said.
"That's why I decided to create a device that would allow people to navigate the Web. Products like these sell for hundreds of dollars. I created this one with one 3D printer and about $20 worth of commonly available components."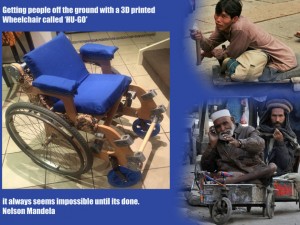 The second place belonged to HU-GO – a 3D printable, affordable wheelchair for people who live in third world countries. The wheelchair consists of 3D printed parts, plywood, zip ties and household items – such as socks and flour bags for cushioning – which make it relatively easy and cheap to manufacture.
The Assistive Device for Assistive Dogs, which won the third place at the Challenge, provides assistance dogs with help to manipulating environments that aren't designed for them. The Assistive Devices for Assistive Dogs Starter Kit includes a 3D printable switch paddle, a door knob puller and a set of scent coded training fobs that make it easier for dogs to distinguish between multiple targets in a cluttered environment.
"Each time we hold a MakerBot Thingiverse Challenge, we are amazed by the things people create," said Nadav Goshen, President at MakerBot.
"We'd like to thank everyone who participated in this challenge and we encourage people to continue to create and expand upon these designs to empower even more people around the world who have disabilities."
MakerBot, a subsidiary of 3D printing giant Stratasys, was founded in 2009 and sells desktop 3D printers to innovative and industry-leading customers worldwide, including engineers, architects, designers, educators, and consumers. The company has one of the largest installed bases and market shares in the desktop 3D printing industry with more than 80,000 MakerBot Replicator 3D Printers in the world.