3D Systems has announced that it has formed a partnership with Pennsylvania State University "to support operations at the Centre for Innovative Materials Processing through Direct Digital Deposition (CIMP – 3D)."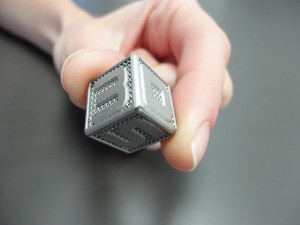 The CIMP – 3D is operated by Penn State as a University-wide activity that encompasses a broad range of disciplines and capabilities in additive manufacturing (AM) technologies to develop and nurture a world-class resource for AM for critical applications.
The alliance with 3D printing giant 3D Systems has three major goals – development of breakthrough, high-resolution DMP technology; offer DS' DMP technology related training to US defence/aerospace workforce; and aid government organisations in sponsoring projects meant for succeeding adoption of DMP for defence companies.
"The CIMP-3D is a great national institution and we are honoured to be working with Penn State to advance American innovation and national security through direct metal printing technology. We are eager to welcome aerospace and defence companies at every tier of the supply chain, as well as key defence labs, to join us as we revolutionise manufacturing," said Neal Orringer, 3D Systems' Vice President of Alliances and Partnerships.
"We are extremely excited by the prospect of establishing true collaboration with a leading US 3D printing technology provider. Fostered by the joint technical resources of 3D Systems and CIMP-3D, our goal is to develop and provide enablers for the adoption of additive manufacturing for critical applications to the DoD and US industry," said Dr Richard Martukanitz, Director of the Centre for Innovative Materials Processing through Direct Digital Deposition.
According to the official news release, 3D Systems and Penn State researchers are working on-site on several Government-funded projects, including:
Air Force research to speed up wider adoption of DMP, beginning with Honeywell Aerospace's supply chain, focused on producing and rapidly qualifying 3D printed metal aerospace parts;
An Air Force effort to establish an architecture for manufacturers such as Northrop Grumman and Honeywell to integrate DMP into manufacturing networks on their 21st century factory floors and embed quality control monitoring equipment; and
Navy projects to develop performance and safety processes for qualifying DMP in key production processes.
For more detailed information, please go to  www.cimp3d.org.