Aluminium giant Alcoa has announced that it has signed a $1 billion deal with Airbus Group SE – the largest deal for aerospace fastening systems with the aircraft maker.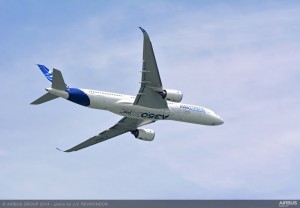 The deal comes just a week after Alcoa announced that it would split in two independent companies.
Under the terms of the agreement, Alcoa will supply Airbus with bolts, rivets and other pieces that are used to hold planes together.
Alcoa's fasteners are made using a number of materials which include stainless steel, titanium and nickel-based superalloys, which improve fatigue life, provide lightning strike protection, and enhance wear and reusability on traditional and composite aircraft. Alcoa will produce these fastening systems at fourteen of its global manufacturing plants.
Alcoa's fasteners will be used to assemble Airbus's newest high-growth airplanes including the A350 XWB and A320neo as part of the contract. Airbus will also use the fastening systems for older platforms including the A330.
"Our growing aerospace capabilities, technology strength and global, first-rate customer service continue to strengthen Alcoa's decades-long partnership with Airbus," said Alcoa Chairman and Chief Executive Officer Klaus Kleinfeld.
"Alcoa is proud to partner with Airbus to provide breakthrough technologies for some of the most advanced aircraft in the world."