The American manufacturing industry is set to gain access to the most advanced design-to-manufacturing solutions as 3D Systems announced that it is teaming up with the White House, UI Labs, the US Department of Defense and other organisations on its recently announced Digital Lab for Manufacturing.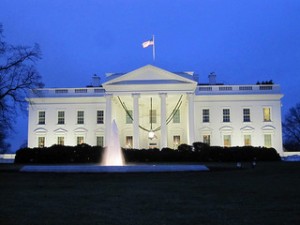 3D Systems is a leading provider of 3D printing centric design-to-manufacturing solutions including 3D printers, print materials and cloud sourced on-demand custom parts for professionals and consumers alike in materials including plastics, metals, ceramics and edibles. The company also provides integrated 3D scan-based design, freeform modeling and inspection tools.
According to a media release, 3DS plans to deliver its latest Geomagic(R) perceptual design to manufacturing tools including scan-to-CAD, and inspection products into the center.
The Chicago-based Digital Lab for Manufacturing is an applied research institute that is chartered with the development, demonstration and deployment of digital manufacturing technologies across key manufacturing industries.
The manufacturing hub aims to transform America's manufacturing chain,  helping to ensure the integrity of digital manufacturing data, and allowing companies of all sizes to experience using the innovations in the area.
"Perceptual design and manufacturing tools enable digital manufacturing technologies to catch up with advancements in design, " said Ping Fu, Chief Strategy Officer, 3DS, in the media release.
"For America to lead in manufacturing, seamless digital threading needs to be readily democratized, localized and accessible; and the Digital Lab for Manufacturing is exactly what we needed to pave the way."
The Digital Manufacturing Center is a White House initiative that brings together 40 industry partners, more than 30 academic, government and community partners and an additional 500+ supporting companies. The new center is the next step in the proposed National Network for Manufacturing Innovation, a web of regional hubs that will promote the development and adoption of cutting-edge manufacturing technologies for new, globally competitive products.