3D Systems, the leading provider of advanced and comprehensive 3D digital design and fabrication solutions, has received a Gold 2015 Edison Award in the Science/Medical/Dental category for its innovative 3DS Healthcare solutions.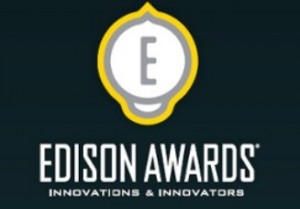 The Edison Awards recognise excellence in new product and service development, marketing and human-centered design.
"3DS was recognised for its end-to-end digital healthcare solutions, including 3D surgical simulation and training, virtual surgical planning, dental 3D printers, and delivery of 3D printed procedures, implants and patient-specific devices," 3D Systems said in a press release.
"From the training room to the operating room, 3DS allows medical professionals to utilise a complete digital thread—a seamless ecosystem connecting specific patient imaging data to virtual simulation, virtual planning and surgical guides, and personalised 3D printed models."
The Awards are named after famed American inventor Thomas Edison and distinguish companies and products that "best contribute to the cause and purpose of innovation in the world".
The Awards' judging panel consists of more than 3,000 leading business executives including past award winners, academics and leaders in the fields of product development, design, engineering, science and medical.
"The Edison Award is one of the highest accolades we could receive, as it underscores our drive and commitment to investing in R&D and improving healthcare products and services with innovative 3D technology," said Kevin McAlea, Chief Operating Officer, Healthcare, 3D Systems.
"3D technology and 3D printing allows an unprecedented level of personalisation that's a game changer for the healthcare sphere. Specifically, being able to visualise specific patient anatomy prior to surgery, practice on patient-specific virtual models, and utilise customised surgical guides are all designed to help achieve better patient outcomes."
3D Systems leading healthcare portfolio includes: the versatile ProJet® 3510 DPPro dental 3D printer for dental labs; the micro-SLA ProJet 1200 for the production of highly accurate, casting-friendly wax-ups for a range of small dental prosthetics; 3D printed clinical models for surgical planning using medical image data; the Virtual Surgical Planning (VSP® System), and the Simbionix™ virtual reality simulators and 3D printed anatomical phantoms for realistic and personalised medical and surgical training.