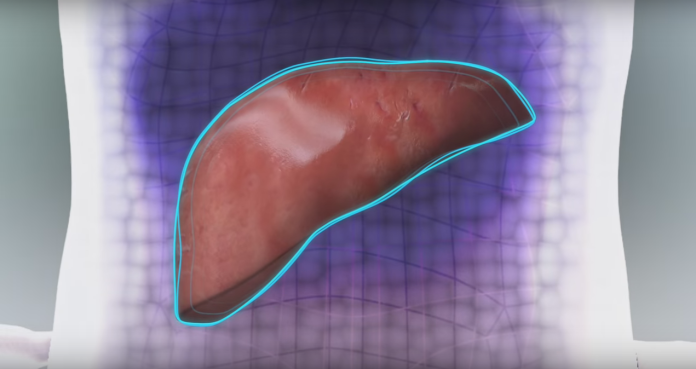 3D biology company Organovo Holdings, Inc. has unveiled plans to develop 3D bioprinted human liver tissue for direct transplantation.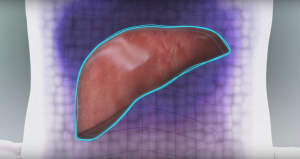 According to the company, the program to develop this therapeutic tissue is based on the strong results in preclinical studies in animal models showing engraftment, vascularisation and sustained functionality of its bioprinted liver tissue, including stable detection of liver-specific proteins and metabolic enzymes.
Organovo said it intends to develop clinical solutions in two initial areas.
"First, acute-on-chronic liver failure (ACLF) is a recognised and distinct orphan disease entity encompassing an acute deterioration of liver function in patients with liver disease, which affects 150,000 patients annually in the United States," the company said in a press release.
"Second, paediatric metabolic liver diseases represent another orphan disease indication where a bioprinted liver tissue patch may show therapeutic benefits.  The total addressable market opportunity for these initial indication areas exceeds $3 billion."
If the development progresses as expected, the company will submit an Investigational New Drug (IND) application to the US Food and Drug Administration (FDA) for its therapeutic liver tissue in three to five years.
Organovo's CEO Keith Murphy, who will be presenting bioprinted human liver at the 2016 Cell & Gene Meeting on the Mesa in La Jolla, California, said the company was excited to introduce an implantable bioprinted liver tissue as the first preclinical candidate in its therapeutic tissue portfolio.
"The scientific and commercial progress we have already made with ExViveTM Human Liver Tissue in drug toxicity testing has given us a firm foundation upon which to build a larger tissue for transplant," Mr Murphy said.
"Advancing our first therapeutic tissue into preclinical development is an important milestone for Organovo, and it speaks to the power of our technology platform in addressing multiple applications, including preclinical safety, disease modelling and tissue replacement products for surgical implantation.  We believe that 3D bioprinted tissues have an opportunity to provide options for patients who suffer from liver disorders."
Mr Eric Michael David, the Organovo's chief strategy officer and executive vice president of preclinical development, said the company's approach was tailored to overcome many of the challenges that cell therapies and conventional tissue engineering have struggled to address, including limited engraftment and significant migration of cells away from the liver.
"In our preclinical studies, we deliver a patch of functional tissue directly to the liver, which integrates well, remains on the liver and maintains functionality.  We believe our tissues have the potential to extend the lives of patients on liver transplant lists, or those who do not qualify for transplants due to other factors," he said.
Organovo is also conducting early research on other tissues for therapeutic use in direct surgical applications.  Liver tissue has been prioritised as the Company's first program for preclinical development, having ranked highly in an initial strategic assessment performed by Organovo considering technical feasibility, commercial opportunity, clinical, regulatory, and reimbursement factors.
"Preclinical 'proof-of-concept' is currently being pursued in additional areas, building on the breadth of Organovo's leading bioprinting expertise," reads the press release.