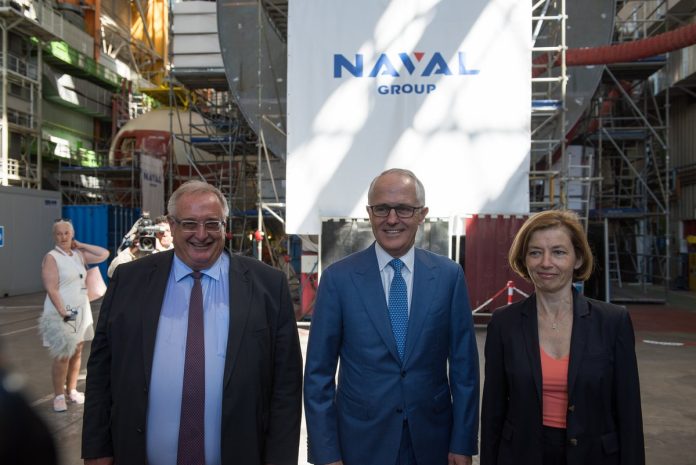 Prime Minister Malcolm Turnbull has officially opened Australia's Future Submarine Office in Cherbourg, France.
The office, which was named "Hughes House" after late Rear Admiral Owen Hughes, is a tripartite secure facility that will house submarine designers, naval architects and engineers who will work alongside each other on Australia's Future Submarine Program.
It will provide a collaboration space for the Naval Group (formerly known as DCNS) and Lockheed Martin Australia to work closely with the Australian Department of Defence to deliver the $50 billion agreement which involves the construction of 12 diesel-electric submarines to the Royal Australian Navy.
Naval Group's CEO and Chairman Herve Guillou said the facility would allow all three partners to work together in a modern and highly secure environment.
"We are looking forward to establishing an Australian workforce in Cherbourg to develop the skills and understanding required to establish a regionally superior submarine and develop a sovereign Australian industrial capability," Mr Guillou added.
Vince Di Pietro AM, Lockheed Martin Chief Executive Australia & New Zealand, said more than 50 Australians will join Naval Group and Lockheed Martin Australia employees at the Cherbourg design facility to progress the important work of developing a mature design of the Future Submarine.
"At Lockheed Martin Australia, we are proud to partner with the Australian Government and Naval Group to deliver a regionally superior, sovereign, sustainable submarine program," Mr Pietro concluded.