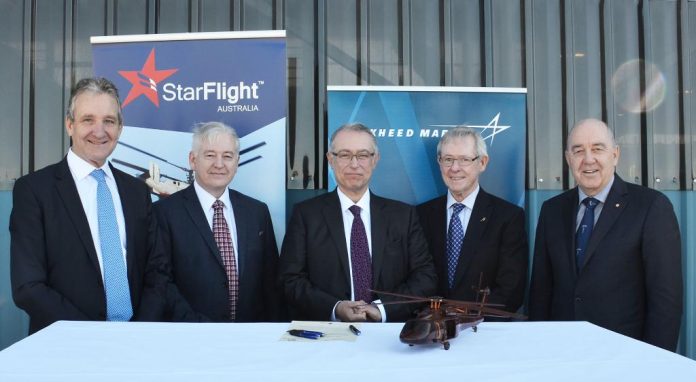 Kaan Air Australia, StarFlight Australia and Sikorsky/Lockheed Martin have inked an agreement for the purchase of 10 plus 10 ex-US military Black Hawks that will be refurbished and used for fire fighting during bushfire season around Australia and New Zealand as well as for year-round emergency services and disaster relief work.
According to the official announcement, the deal is worth up to AUD $63 million; the aircraft will be operated by StarFlight Australia, while Sikorsky will be in charge of the refurbishment and maintenance in Brisbane.
Thank to this world-first refurbishment program, over 50 pilot and technical jobs are expected to be generated.
"This is a game-changer for aviation in Australia. The purchase of 10 plus 10 optioned Black Hawks represents a significant milestone for the firebombing and disaster relief helicopter industry in Australia, particularly in terms of efficient rotary wing attack to reduce loss of life and property during bushfire events," said John Skeen, chief executive officer of Kaan Air Australia and StarFlight Australia.
"The helicopters are being purchased by an Australian company, will be registered in Australia and most importantly, will be fully maintained and supported in Australia by the helicopter OEM Sikorsky and its supply chain commitment, helping to boost local jobs in the area and guaranteeing ongoing supply chain support of our Black Hawk fleet."
Kaan Air Australia Chairman, Mr Ferda Yildiz said the program would be expanded beyond Australia in other parts of the world.
"We are very happy to be able to take part and contribute to the helicopter fire fighting and disaster relief effort within Australia and further strengthen our ties with a very distinguished OEM, Sikorsky/Lockheed Martin," Mr Yildiz said.
Image credit: http://www.lockheedmartin.com.au