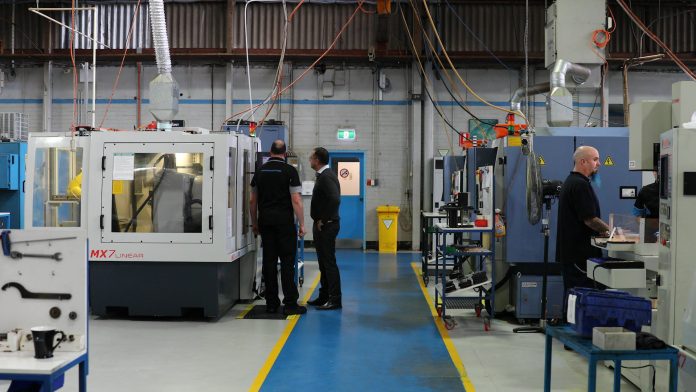 Sutton Tools, the largest manufacturer of rotary shank cutting tools in Australia, has announced that it is now producing superior tools by improving its surface finish thanks to the linear motor technology on ANCA's MX7.
According to the media release to Australian Manufacturing, tools which are ground with the linear motor have a consistently high-quality cutting edge and surface finish.
"The LinX cylindrical linear motors ensure there is no loss of preload or rigidity when grinding tools and reversal errors are eliminated and higher contouring accuracy can be maintained due to a control algorithm we use which is unique to ANCA," it says in the media release.
Sutton Tools Export Manager Jeff Boyd said the improved products are delivering significant productivity gains for the company's customers thanks to the prolonged tool life and boosted cycle times.
"With our new MX Linear machine, we have seen dramatic improvements in the surface finish of the cutting tools. This change has been achieved by moving away from the traditional ball-screw movement on machines to a linear motor. We conducted a direct comparison as we have ANCA ball-screw grinders and have also experimented with different grinding wheel grades and grinding parameters to ensure we are achieving the best possible finish," Mr Boyd said.
"A better surface finish has also meant we get better adhesion of the coating and stable performance to the cutting tool which is important for our customers. Tool stability is important because it means our customers can confidently forecast their production schedules and reduce machine down time. It makes their day easier!"
According to Mr Boyd, the achievement has given the company a boost in competition as well.
ANCA has a well established reputation as a leading manufacturer of rigid grinding machines and has combined this with its sister company, ANCA Motion's, LinX linear motor technology.
Provided image