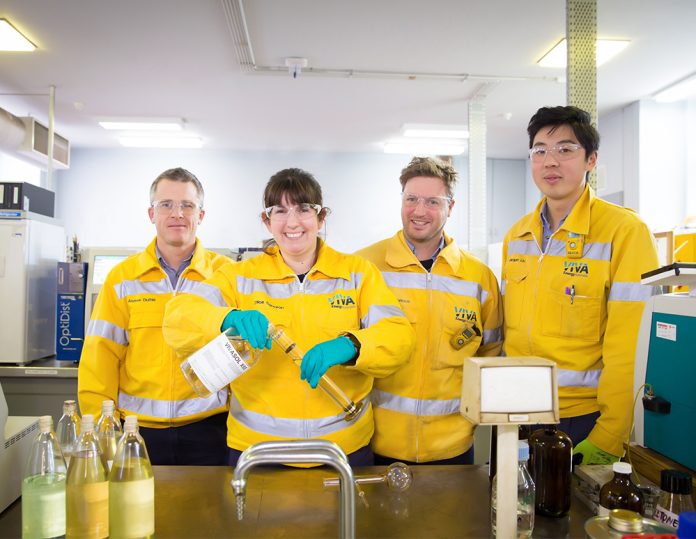 Viva Energy Australia has announced that its Geelong Refinery has begun manufacturing a new solvent product once more.
The production of Vivasol X55 at Geelong is a great stride towards retaining traditional manufacturing in Australia.
With over 700 employees, the Geelong Refinery has operated in Victoria for over 60 years producing around 50% of the state's and 10% of Australia's total fuel needs. The Vivasol X55 – used for tyre shine, tyre re-tread, cleaning for auto transmissions & brakes, adhesives and thinners – is the Refinery's new solvent product since the 1980s.
"Launching a locally refined product, particularly one that we previously imported, is always exciting as the opportunities to do so are few and far between. The Geelong refinery is well-known for manufacturing niche products and the addition of Vivasol X55 to our suite of locally produced products strengthens this position," said Refinery General Manager, Thys Heyns.
"We are the only refinery in Australia producing solvents, bitumen and avgas, which is used for propeller engine planes. In order to help ensure the long term sustainability of the refinery we need to play to our strengths and specialty products are definitely a strength for Geelong. As an industry we need to adapt to changing customer and market conditions and Vivasol X55 is an important demonstration that we can do this."
According to Mr Heyns, the company might also build an export line to supply locally made bitumen to other parts of Australia where imported product is their only option.
Image credit: www.vivaenergy.com.au