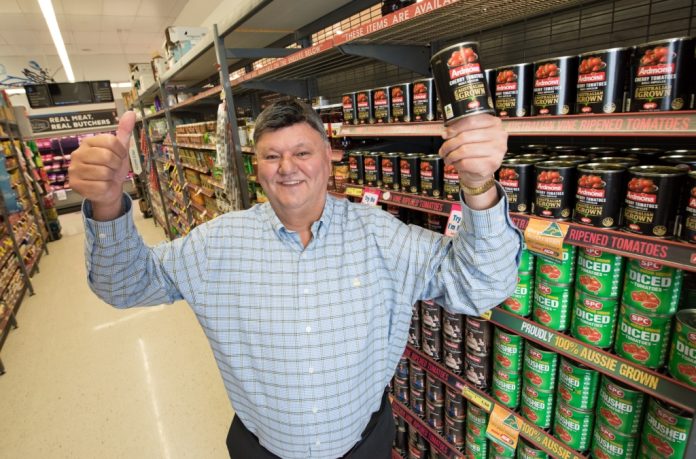 SPC Ardmona has expanded its popular range of Aussie-grown tomatoes with the introduction of Ardmona canned cherry tomatoes onto supermarket shelves.
A first for the industry, the Ardmona Cherry Tomatoes are sourced from Australian growers in Victoria's Goulburn Valley, giving consumer access to a home-grown product that was previously imported into the country.
Ritchies Supa IGA CEO, Fred Harrison, said the Ardmona cherry tomatoes are launching in Independent Grocers of Australia (IGA) stores nationally, and are available on shelves at Richies Supa IGA and at all other leading Independent supermarkets.
"Canned cherry tomatoes from Australia have been missing from shelves until now. We can finally give Australians the option to buy a home-grown product that tastes great and supports local growers," Mr Harrison said.
"We're especially proud to be first to market in Australia to stock the Ardmona Cherry Tomatoes. It's a great sign of SPC's commitment to supporting the Australian food industry – including growers and retailers."
According to the company, the new product will be sold in 400g tins and retail for $2.30.
Image provided