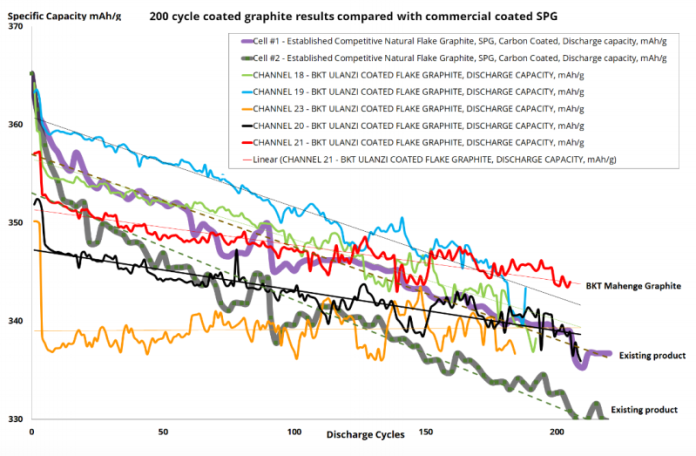 Black Rock Mining Limited, an ASX-listed graphite developer, recently confirmed that its Mahenge Graphite Project graphite has the potential to enable battery manufacturers to produce more stable lithium-ion batteries (LIBs) at a lower cost with a longer cycle life. 
With the industry-leading 200-cycle battery test results, it has the potential to establish new performance benchmarks of natural graphite in the battery market.
"The proof is in the data," said Black Rock Mining CEO John de Vries Mahenge.
"Graphite has set new standards for performance for natural graphite in batteries. The 200-cycle results verifies the industry leading product attributes of Black Rock´s Mahenge Graphite Project. Our graphite clearly has potential to deliver battery manufacturers more stable lithium-ion batteries, at a lower cost , and with superior cycle life."
According to the release, the extended battery performance testing is consistent with the strategy of de-risking the Black Rock Mining's marketing of its product through demonstrating outperformance.
Further, the Mahenge graphite mineralisation is considered to be consistent in characteristics and distribution across each ore body. Therefore the project will  deliver consistent quality graphite concentrates for decades, and even allow SPG manufacturers to deliver consistent quality SPG product to battery manufacturers.
"Our next steps are to provide bulk quantities of Mahenge graphite concentrates for commercial scale spheronising tests together with detailed spherical test work results from our recently completed programme in Europe," he concluded.
Interest from battery manufacturers continues to grow with strong results from test work.