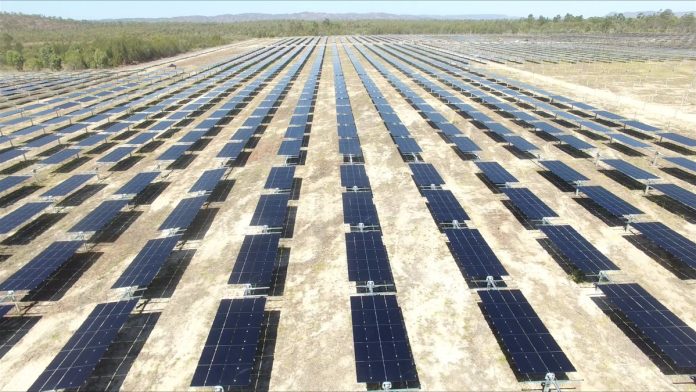 Genex Power Limited has delivered the latest update regarding the construction program for its Phase One 50KW Kidston Solar Project (KSP1).
The company told the ASX that the construction continues to remain on time and on budget, with first generation anticipated in Q4 2017.
Commenting on the progress of the 50MW solar project over the last month, Managing Director Michael Addison said the company continued installation of solar modules, solar pilings and trackers across the KS1 site, in addition to completing cut-over works for the 132kV line into the newly constructed Ergon-Kidston substation.
"Genex's project team continues to deliver construction milestones, enabling the project to remain on-budget for first cash flow in Q4 2017," Mr Addison noted.
"Key milestones during the reporting period include completion of the Ergon-Kidston substation connection work and an acceleration of panel installation and cabling."
He said the project remained on target to achieve practical completion in Q1 2018.
"Importantly, success to date on the delivery of Phase One provides an important project track record as the Company progresses finalising and partnering discussions for Phase Two (270MW Solar and 250MW Pumped Hydro)," Mr Addison concluded.
The $126 million project, which is located on the site of the historical Kidston Gold Mine near the township of Georgetown, is expected to generate 145GWh of renewable electricity per year, enough to power 26,484 Australian homes.
KSP1 has been supported by the Federal Government through the Australian Renewable Energy Agency with $8.9 million in funding.