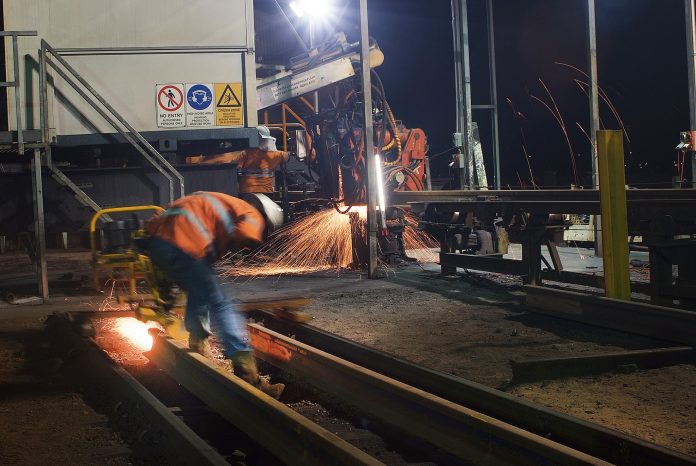 Broadspectrum has won a multi-year contract to provide maintenance services to BlueScope's 78 kilometres of rail infrastructure in the Port Kembla Steelworks, NSW.
The five-year contract, which runs until 2021, expands on Broadspectrum's depth of services provided to the steelmaker since 2001, which includes asset management, facilities management, shutdowns and project management services.
Commenting on the contract award, Broadspectrum's Chief Executive Resources, Tom Quinn said the company will leverage fabrication services from its NSW industrial hub to self-perform the whole scope of rail works.
"I would like to thank the team for their long-term dedication to BlueScope and for their initiative to implement our rail capabilities as a value-add to our industrial services," Mr Quinn added.
Broadspectrum's Chief Executive Transport, Peter Richardson, said the company's integrated service solution has been made possible by the collaboration between its Resources and Transport sectors; and from Ferrovial Services' company, Amey, which provides extensive rail expertise and global industry-leading innovation.
"By working together with our Resources team, we are leveraging our own rail capabilities to deliver a comprehensive set of essential services to add value to our clients," Mr Richardson concluded.
The five-year contract will commence on 1 December 2017.