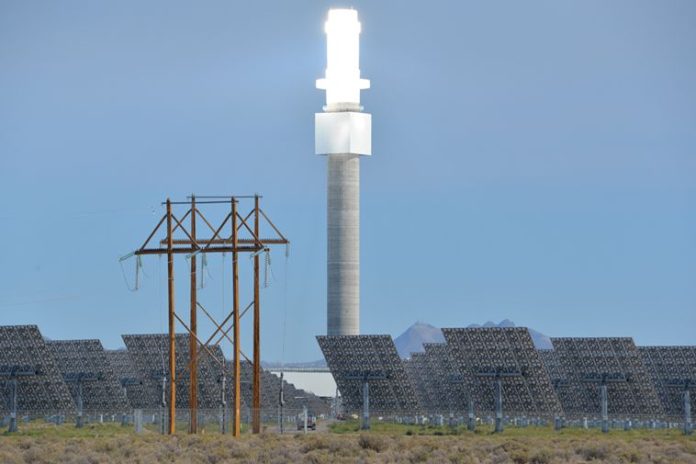 SolarReserve's $650 million Aurora plant is set to enter construction phase this year with the project receiving development approval from the South Australian State Government.
Located 30 km north of Port Augusta, the 150MW solar thermal power plant will supply 100% of the State Government electricity load from 2020, after it won a competitive tender process in mid-2016.
Acting Energy Minister Chris Picton said the plant – which will use mirrors to heat molten salt and store energy – will also supply the broader market, enhancing competition and putting downward pressure on power prices.
"It's fantastic that SolarReserve has received development approval to move forward with this world-leading project that will deliver clean, dispatchable renewable energy to supply our electrified rail, hospitals, schools and other major government buildings," the Minister said.
"This approval triggers an investment of about $650 million, will create a total of about 700 construction and ongoing jobs in Port Augusta and will add new competition to the South Australian market, putting downward pressure on power prices."
SolarReserve CEO Kevin Smith said the plant will be the biggest of its kind in the world.
"This important milestone is a significant step in the development of the Aurora solar thermal power station, which will bring SolarReserve's world-leading clean power generation technology to South Australia," Mr Smith continued.
"The remarkable story of the transition of Port Augusta from coal to renewable energy – which won a competitive tender against fossil fuel – is also a preview of the future of power generation around the world."
Image credit: www.solarreserve.com/en/global-projects/csp/aurora