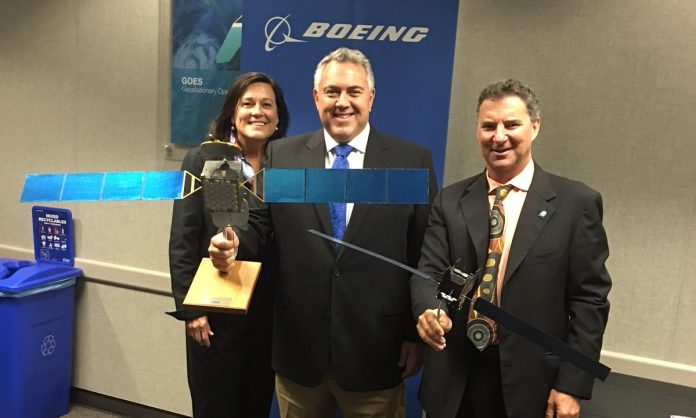 The Commonwealth Scientific and Industrial Research Organisation (CSIRO) has inked an agreement with Boeing for new joint research and development in space technologies.
Jim Chilton, senior vice president of Boeing Space and Missile Systems, said the agreement marks a new phase in the Boeing-CSIRO relationship as both organizations turn their focus on the opportunities presented by Australia's fast-growing space industry.
"Boeing has worked with nations and companies around the world to explore the wonders of space since the very beginning of the space age," Mr Chilton said.
"Now with Australia on the cusp of its own exciting space age, Boeing couldn't have a better Australian R&D partner than CSIRO to work with on emerging space technologies."
CSIRO Chief Executive Larry Marshall said the joint research, which will explore opportunities for space infrastructure and ground-based space facilities in Australia, could be beneficial for a range of space-related activities such as development of novel materials, sensors and software for data analytics.
"Extending our relationship with Boeing into the realm of 'new space' will help Australia and the world expand horizons, as well as monitor and better manage our own planet," Mr Marshall added.
The Boeing-CSIRO long-standing relationship began in 1989 and has yielded numerous technology breakthroughs.
The two organisations have achieved significant advancements in a number of advanced aerospace technologies such as new manufacturing processes, coatings, fire retardants, and software for data analytics.
CSIRO has twice been crowned a Boeing Supplier of the Year, most recently in 2017.