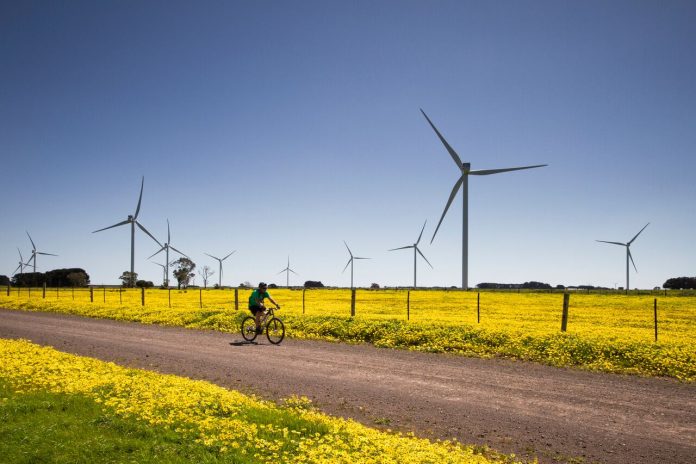 Construction has commenced on the $850 million Coopers Gap Wind Farm, located midway between Kingaroy and Dalby in Queensland.
Once fully operational, the 453 megawatt wind farm will generate about 1,510,000 MWh of renewable energy annually – enough to power more than 260,000 average Australian households.
Project proponents Coopers Gap Wind Farm Pty Ltd, a subsidiary of AGL Energy Limited, said the energy produced from the wind farm's 123 turbines will also cut CO2 emissions by 1,180,000 tonnes annually, the equivalent of taking 340,000 cars off the road.
Energy Minister Anthony Lynham, who turned the first sod on what will be Australia's largest wind farm, said the project will deliver 200 construction jobs in 2018, and clean energy in 2019.
"This is the second large-scale renewable project in the Western Downs to get underway," the Minister said.
"Coopers Gap will bring $850 million of investment, 200 construction jobs, and up to 20 ongoing operational jobs to the Western Downs."
"The Western Downs is fast becoming Australia's renewable energy capital, with Coopers Gap and 10 approved solar projects. Together, they represent more than 2000 megawatts of renewable energy that will help power Queensland's electricity grid and its regional economies, and help us meet our international emissions reduction commitments.
According to Dr Lynham, work has already commenced to connect the wind farm to the grid, with Queensland's high voltage transmission provider Powerlink already building a new 275kV substation at Cooranga North.
The Coopers Gap Wind Farm is being built by GE and civil engineering construction company CATCON.