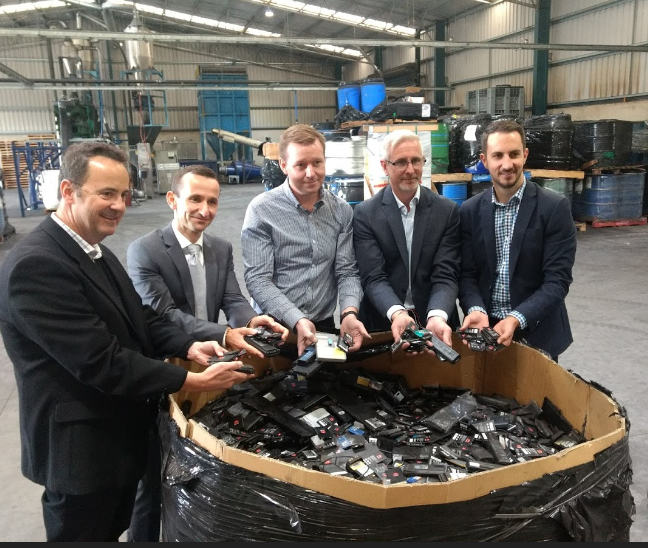 Envirostream has officially inaugurated Australia's first lithium battery recycling plant as the country prepares for the e-waste landfill ban which will take effect on 1 July 2019.
Established in New Gisbourne, north of Melbourne, the $2 million facility last year recycled 240,000 kilograms of lithium batteries which are fast-becoming the main source of power for mobile electronics and large storage batteries in homes and industry.
Sustainability Victoria has supported the establishment of the plant with $40,000 in funding which was used to buy equipment to increase the recovery of valuable materials in batteries.
Sustainability Victoria CEO, Stan Krpan, noted that developing home-grown processing power means taking control of the recycling process in Australia and producing work for local communities.
"As one of the country's trailblazers in reprocessing electronic waste, it's helping to keep valuable resources out of landfills," Mr Krpan said.
"Envirostream is showing how opportunities can be developed in Australia's resource recovery sector, create jobs in regional communities and capture valuable chemicals, copper, steel, nickel, lithium, other metals and graphene captured so they can be sent to South Korea to be used in new batteries."
"Only three-per- cent of Australian batteries are currently recovered. It's the lowest rate in the OECD."
Envirostream Director, Andrew McKenzie, said the plant would help build Victoria's recycling capacity while also creating five new jobs.
"We have a nationally coordinated partnership to increase Australia's low recovery rates of batteries and mobile phones and want to make sure these recoverable resources are not just thrown away or sent offshore for recycling," he added.
"We're working with Planet Ark and MobileMuster to increase used mobile phone and battery recovery and to educate the community about the need to recycle electronic waste onshore."
"We're in an increasingly mobile world. Lithium batteries are now the dominant mode of energy storage for domestic and industrial uses, and like other e-waste, their use is growing fast."
Image provided