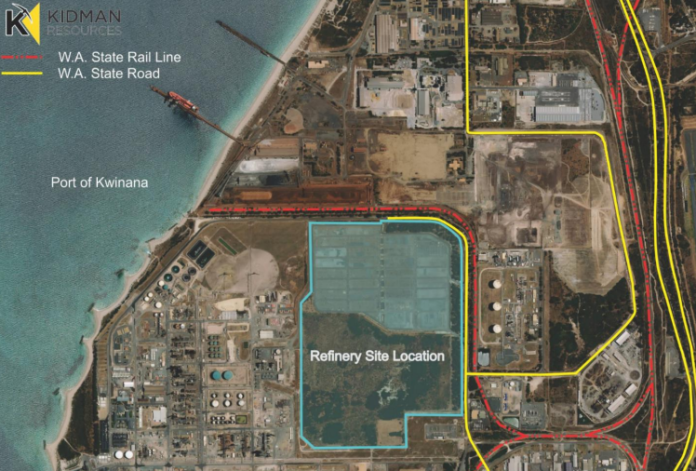 Western Australia Lithium is set to build a new lithium refinery in Kwinana, potentially creating 400 new jobs across the state.
The company, which is a 50/50 joint venture between Sociedad Química y Minera de Chile and Kidman Resources, has announced that it has signed an agreement to enter into an Option to Lease with LandCorp for the selected site.
Subject to satisfactory studies, the refinery is expected to enter construction phase in mid-2019, potentially creating almost 400 new jobs.
The lithium mine and concentrator will create an additional 300 jobs during construction and a further 150 jobs during the operational phase.
According to reports, the refinery will have the capacity to produce approximately 40,000 tonnes per annum of lithium carbonate and/or lithium hydroxide from the mineral processed at the proposed mine and concentrator at Mt Holland, south-east of Southern Cross.
Mines and Petroleum Minister Bill Johnston said the new refinery will bring significant investment to the State and local economy, including construction and operational employment opportunities.
"Western Australia is the world's largest producer of lithium, and the announcement today cements our State as an investment destination for downstream processing," the Minister continued.
"Our reserves of lithium, nickel, cobalt and other metals, required for new energy technologies, combined with our technical skills and our close proximity to Asia, means WA is well-placed to capitalise on the growing battery market."
Image credit: http://kidmanresources.com.au