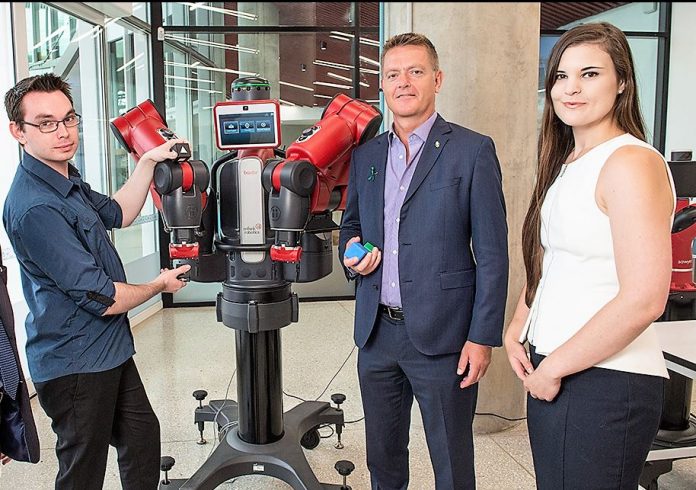 BAE Systems Australia and Flinders University have formed a strategic alliance aimed at training the shipbuilding force of the future.
BAE Systems, which is one of three contenders for the Commonwealth's multibillion SEA 5000 project, is proposing an Australian variant of the Global Combat Ship to replace the Royal Navy's ageing ANZAC class frigates.
If BAE wins the contract, Flinders University will receive access to the company's digital shipbuilding tools, processes and methodologies and turn this into development programs to train the people who will build the Future Frigates and integrate the ships' complex operating systems.
According to Flinders University's media statement, the collaboration in research and development will primarily focus on autonomous underwater vehicles, a future technology that could greatly enhance Australia's capability to detect and deter submarines.
BAE Systems already collaborates with Sheffield University's Advanced Manufacturing Research Centre, directly supporting automation and the exchange of advanced manufacturing technologies.
The agreement will allow Flinders University and Sheffield University to share information and best practice on successful training applications, research and development, and identify areas of mutual interest.
BAE Systems Australia Chief Executive, Ms Gabby Costigan, said first project under the agreement with Flinders University will be focused on advanced manufacturing components for the Joint Strike Fighter, which will help to inform future applications on other defence programs.
Complex defence projects rely on highly skilled people and world class innovation," Ms Costigan continued.
"I am delighted that we can bring our capabilities and global expertise to the table so that we can work more closely with one of Australia's leading academic institutions to nurture a highly skilled workforce that is ready to deliver the high-tech, complex programs our Defence Forces require."
Flinders University Vice-Chancellor, Professor Colin Stirling, welcomed 'this important connection' with BAE Systems.
"The opportunity to work with leading international partners is aligned with Flinders' strategic priorities and we look forward to working collaboratively on research and training initiatives that are supporting Australia's advanced manufacturing industry, furthering research and contributing to employment and economic growth," Professor Stirling said.
The Alliance is also expected to contribute to the goals of the Naval Shipbuilding College, which was established to support the national shipbuilding endeavour by working with industry and all academic institutions and skilling up the local workforce.
Image credit: http://news.flinders.edu.au