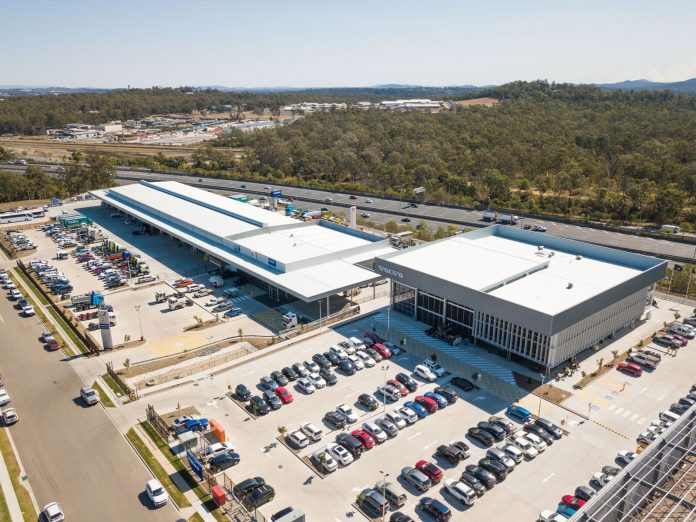 Volvo Group Australia has announced that it will be refurbishing  its Queensland truck factory at Wacol, near Brisbane.
The investment, which was announced at the opening of the company's new $30 million Australian headquarters and Brisbane South dealership, will enable the Group to further increase production at the plant as demand for its heavy-duty trucks continues to soar.
"Our increase in market share towards 27 per cent over the past five years, in combination with a strong heavy-duty truck market, makes it necessary to further increase our production capacity," Mr Lundstedt said.
"In the past five years alone, production at our Wacol factory has increased by 40 per cent. Investing in the Wacol factory, not far from our new national headquarters, will help grow our 27 per cent market share and give a boost to around 85 local component suppliers."
"Volvo Group Australia has been making trucks in Queensland since 1972 and we are extremely confident in the Australian market – we employ more than 1500 people across the country and have produced more than 60,000 trucks from the Wacol factory."
The announcement was welcomed by Qld Premier Annastacia Palaszczuk, who joined Mr Lundstedt in the unveiling the $30 million development at the Metroplex Westgate business park, close to the company's existing assembly plant.
"Queensland is proud of its long association with Volvo Group Australia, which has manufactured more than 60,000 trucks for the Australian market at its Wacol factory since 1972," the Premier said.
"The company is our nation's only truck manufacturer to be awarded 'Australia Made' certification and holds an impressive 27.4 percent share of the heavy-duty truck market."
Image provided