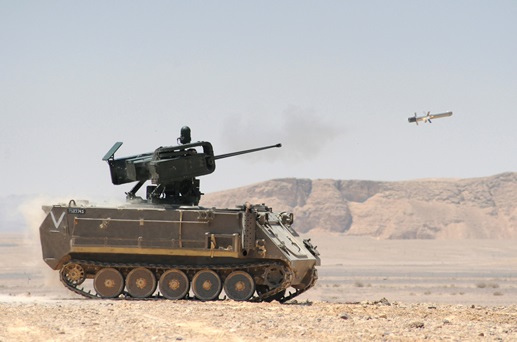 Defence Industry Minister Christopher Pyne has launched Varley Rafael Australia, a joint venture between The Varley Group and Rafael Advanced Defense Systems.
The JV combines Australia's oldest defence enterprise with a world leader in defence technology to produce a range of Rafael systems in Australia.
It will deliver cutting edge Australian produced and supported capabilities, including the SPIKE LR2 Anti-Tank Guided Weapon (ATGW), the TROPHY Active Production System (APS) for combat vehicles and the TORBUSTER 4th Generation Torpedo Counter-Measure (TCM) for submarine self-defence.
Minister Pyne said the partnership will create around 70 new jobs in Australia as Rafael transfers their expertise to the country.
"This partnership between one of Australia's best defence companies and a global success story like Rafael is another success story for Australian industry," the Minister said.
"This will bring IP, know-how and advanced manufacturing techniques to Australia to produce capability for use by the ADF with the potential for export to our friends and allies".
Rafael is one of Israel's largest defence companies with around 7,500 employees. The company manufactures some of the world's leading weapon systems, including the Spike LR2 anti-tank guided missile.
Varley is one of Australia's oldest and most advanced manufacturing and engineering companies, with a history of delivery for the ADF.
The company's current customer base is wide-ranging across an international stage, from individuals to governments and global corporations.