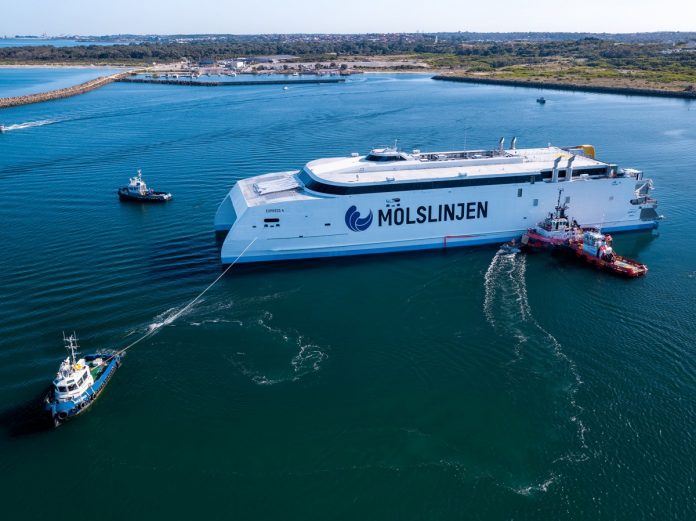 Austal has successfully launched the 'Express 4' passenger catamaran ferry for Denmark's Molslinjen. 
Featuring an advanced optimised hull form designed to minimise fuel consumption, the 109m high-speed passenger ferry is also equipped with Austal's industry-leading Ride Control System, which will result in superior sea-keeping and comfort for over 1000 passengers travelling at speeds up to 40 knots.
Austal said the vessel is set to begin sea trials as part of the acceptance process, with the vessel to be handed over to Molslinjen in January 2019.
"The technology and efficiency of this vessel truly places it in a class of its own – it has really redefined what is possible in high speed aluminium vessel design" Austal CEO, David Singleton said.
"The international demand for Austal vessels in both commercial and defence markets is testament to the Austal team continually developing the world's most advanced vessel designs and then building them to the highest possible standard."
Image credit: https://www.austal.com