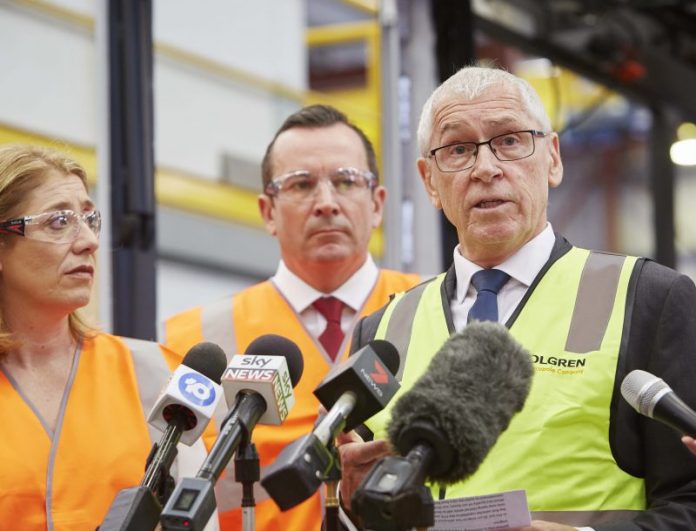 Volgren, Australia's largest bus body builder, has announced the appointment of Thiago Deiro as the new CEO.
Mr Deiro, who held the position of Human Resources Director at Volgren's parent company Marcopolo SA, will replace the retiring Peter Dale, who will step down at the end of March.
Commenting on his appointment, Mr Deiro said his main objective in the short-term will be to establish a deep connection between Volgren and Marcopolo Brazil and to continue the company's strong local momentum.
"It's an honour and a privilege to join Volgren, a company with such a great history behind it," said Deiro.
"The initial focus will be to improve the interaction between Volgren and Marcopolo, aiming to maintain the company's competitiveness in the local market, expand its international presence and increase profitability."
Outgoing CEO Dale took on the role in 2012 when Marcopolo acquired 75% of Volgren. During his tenure at the helm, Mr Dele oversaw a wholesale transformation of the company, which today boasts a 60% city bus market share in Australia, employing close to 400 people across four states and routinely building in excess of 500 buses per year.
"Marcopolo is one of the largest bus body manufacturers in the world, and for Volgren, that means we have access to the latest technology, designs and advanced manufacturing systems," said Dale.
"Since Marcopolo acquired a majority stake in Volgren, the two companies have developed a close alignment through our people, values and a desire to design and manufacture the best possible bus bodies. The appointment of Thiago Deiro will make that alignment even stronger."
His departure comes in the same month that Volgren announced its largest ever bus supply agreement which will see the company supply 900 buses to the Public Transport Authority of Western Australia over the next decade.
"To be able to announce our third contract extension with the PTA and help secure the jobs of our 80 employees in Malaga before departing as CEO was a very proud and humbling moment. Helping to provide employment for so many people over a long period has been the most rewarding part of my job," Mr Dele continued.
"I would like to thank the entire Volgren team, our loyal customers, suppliers and chassis partners."
Image credit: http://volgren.com.au/