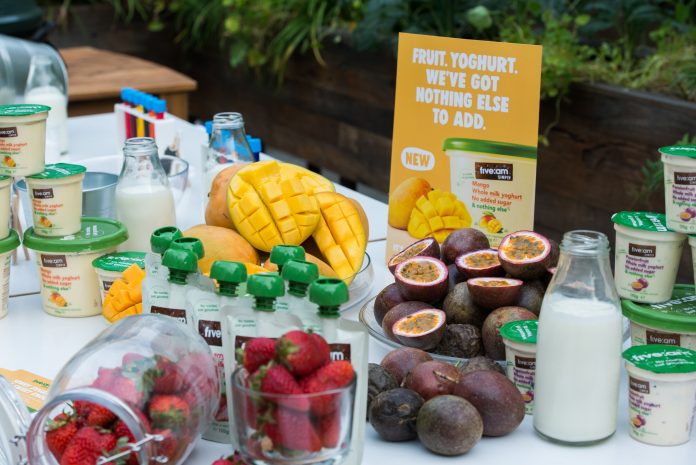 Organic food company five:am has introduced an Australian-first yoghurt made with just yoghurt and fruit or honey.
Dubbed five:am SIMPLY, the yogurt range is made up of 100% natural ingredient and doesn't include any added sugar, any nasties or preservatives.
Shaun Peverill, Marketing Director ANZ, at five:am said the new range was launched in response to the growing demand for natural foods from health conscious Australians.
"We understand that Australian consumers are becoming more health conscious and want to know exactly what they're putting in their mouths," Mr Peverill said.
"With so many yoghurts on the market it can be quite daunting when you find out some of the hidden ingredients include added sugars, sweeteners, starches, thickeners, gums, colours and reconstituted juice.
"The entire concept behind SIMPLY is one of honest simplicity that tastes great. We've used only the best natural ingredients for our new range of creamy yoghurts and they contain just yoghurt and fruit or honey."
The five:am SIMPLY range is available in four delicious flavours; strawberry, passionfruit, mango and honey, at Woolworths, Coles and selected IGA stores nation-wide.
Image provided