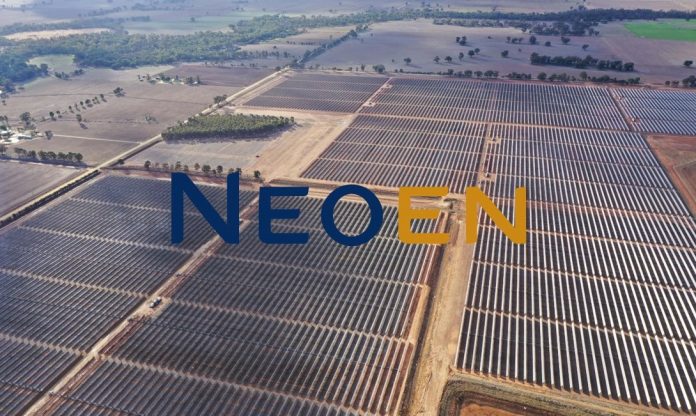 Neoen's 128 megawatt (MW) Numurkah Solar Farm is now fully operational and supplying 100% renewable energy to its Victorian customers.
The A$198 million solar farm, which received funding under the Labor Government's Solar Trams Initiative, will generate approximately 255,000 megawatt hours of clean electricity each year to power key infrastructure such as the Melbourne tram network and Laverton steel works.
With 128 MWp, Numurkah is the largest solar farm in Victoria, spanning 515 hectares and featuring 373,839 solar panels.
It will have the capacity to power 48,000 Victorian households, the equivalent of taking 77,000 cars off the road each year.
The official opening was attended by Victorian Minister for Energy, Environment and Climate Change, Lily D'Ambrosio, who said the Numurkah Solar Farm would play a key role in reaching the state's renewable energy target of 50 per cent by 2030.
"This is Victoria's largest solar farm – we're proud to have supported a project that has delivered hundreds of jobs in regional Victoria," the Minister said.
"The Numurkah Solar Farm will play an important role in supporting the transformation of our energy system towards clean, renewable energy and reaching our renewable energy target of 50 per cent by 2030."
Louis de Sambucy, Managing Director of Neoen Australia, said the support of the Victorian government was instrumental in the success of the Numurkah project.
"We sincerely thank the Victorian Government, our partners and all our local stakeholders for helping us make this project a success," he said.
"Numurkah is an important project for Neoen and the commencement of commercial operations here is a significant milestone for our operations.
"Neoen will continue to work with its partners, the local communities, councils and state governments to ensure that the people of Australia enjoy clean, reliable and affordable electricity for decades to come."
Image credit: https://numurkahsolarfarm.com.au