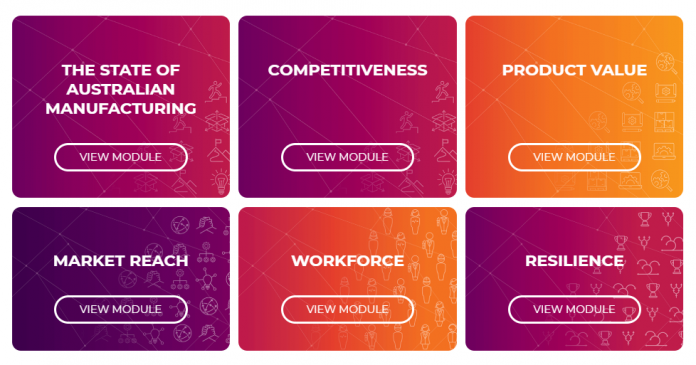 The Federal Government has launched a new online resource to help Australia's manufacturers to grow and create new jobs.
Delivered by the Government's Advanced Manufacturing Growth Centre (AMGC), The Manufacturing Academy is a new online tool that offers free education to all manufacturers anywhere, anytime and on any device.
Minister for Industry, Science and Technology Karen Andrews said the new resource was designed to boost the capability and competitiveness of Australia's manufacturing sector.
"Australia's manufacturing industry is a key driver of our economy and the Morrison Government is committed to improving the competitive advantage of our businesses so they can thrive in global markets and create more high skill jobs," Minister Andrews said.
"This tool recognises that small and medium sized businesses often don't have the capacity or money to spend on developing their business.
"There are six targeted training modules focused on competitiveness, resilience, workforce, product value, exports and state of manufacturing."
To access the Manufacturing Academy visit www.manufacturingacademy.org.au.
Image credit: https://www.manufacturingacademy.org.au