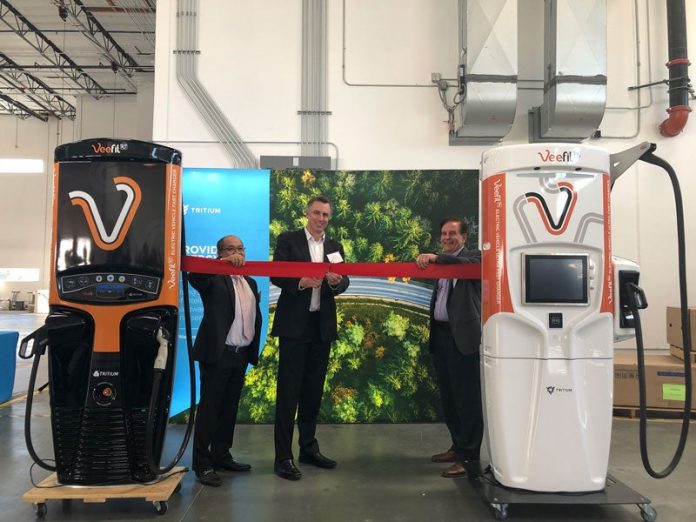 Fast-charger company Tritium has a new facility in Los to cater for a growing sales pipeline in the Americas region.
In addition to providing expanded manufacturing and logistics capabilities for Tritium, the new E-Mobility Innovation Centre in Los Angeles will feature a testing facility to allow automotive manufacturers in the US to test vehicles for DC charger interoperability with the suite of advanced Tritium DC chargers.
The Centre will also house a customer-focused Research and Development (R&D) facility to enable the company to create customized solutions to meet unique customer requests.
Jeff Wolfe, President, Americas, Tritium, said the move was a testament for the growing demand for the company's electric vehicle infrastructure in the United States and in particular California.
"We are seeing greatly increased product demand, both with our award-winning Veefil-RT50 product and with the upcoming US availability of our RT175s DC HPCs towards the end of the year," Mr Wolfe said.
"Following a number of significant wins in recent months, our new facility will allow us to provide customers with unequalled logistics capabilities, uniquely-tailored solutions and local production."
Image credit: https://www.tritium.com.au