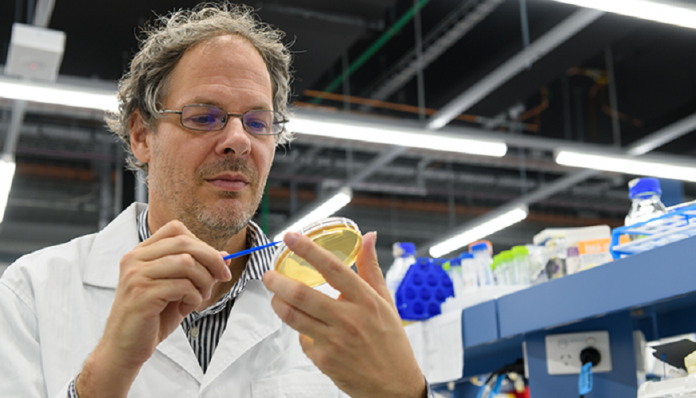 The Federal Government is providing $35 million to support the development of an Australian biomanufacturing sector that will use biological systems to produce commercial products.
The funding will be used for the establishment of a new research centre at Macquarie University that would combine engineering with molecular biology to design and construct innovative biological systems that can convert biomass from agriculture or waste streams to biofuel, biodegradable pesticides, bioplastics and other high-value chemicals.
In making the announcement, Minister for Education Dan Tehan said The Australian Research Council (ARC) Centre of Excellence in Synthetic Biology – to be led by Macquarie University's Distinguished Professor Ian Paulsen – would provide the technical innovation that will enable Australia to develop a vibrant bioeconomy built on the country's strong agricultural sector.
"This research centre will create systems that will convert biomass from agriculture and waste streams into biofuel, biodegradable pesticides, bioplastics and other high value biochemicals," Mr Tehan continued.
"These products will have commercial applications, leading to job creation and business opportunities as well as new income streams for Australian farmers.
"Our Government is investing in the emergence of an environmentally sustainable advanced biomanufacturing industry in Australia because it's good for jobs, good for the economy and good for the environment.
"This world-leading research centre will also be an incubator for the next generation of synthetic biologists."
Minister for Industry, Science and Technology Karen Andrews said the centre would help create new jobs and business opportunities.
"Synthetic biology is an exciting field and its discoveries can translate into industrial products and processes of global significance," Ms Andrews said.
"Funding research centres like this one is a proven way to take science from the lab and apply it in industry to create new opportunities."
Vice-Chancellor of Macquarie University Professor S. Bruce Dowton said the new Centre of Excellence – a collaboration between Macquarie University and other Australian and overseas universities as well as industry partners – would have a critical impact on Australia's future.
"Synthetic biology will give us ways to better manage both agriculture and our environment," Professor Dowton concluded.
Image credit: https://www.mq.edu.au