The Australian Manufacturing Workers Union has accused the Coalition of playing a game of chance with thousands of jobs in the automotive industry.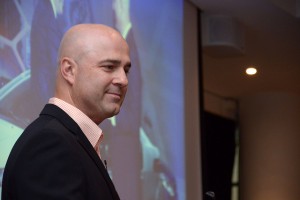 "The Coalition seem to think its fine to play Russian roulette with 16,000 automotive jobs by ridiculing responsible government co-investment in the industry and failing to provide any policy certainty for the future," said Dave Smith, National Secretary of the Vehicles Division of AMWU, via a media release.
This comes after the announcement made by Holden Managing Director Mike Devereux that they will follow Ford if they will not get enough taxpayer support to maintain operations.
According to reports from The Australian, Holden's head of government affairs Matt Hobbs said over the weekend that any reduction of support to the automotive industry would prompt Holden to "cease manufacturing".
Devereux confirmed this statement to be "absolutely true", but said it's a decision he hopes never to make.
"How would it make me feel emotionally [to shut the factories]? I don't have the luxury of emotion in this. I think it would be the wrong decision for the country because I think Australia will not always have the exact same set of combined economic circumstances that it's dealing with right now," said Devereux, quoted in The Australian article.
The 'circumstances' that the Holden boss is referring to are the record high Australian dollar that continues to challenge the manufacturing industry, low tariffs and the strength being provided by the mining boom.
Dave Smith says after the announcement made by Ford that it will shutdown car production in Australia, it is more crucial that car companies are given reassurance about their future.
"Holden have been very clear – reduce taxpayer funding and manufacturing will cease in Australia," said Smith.
"These cuts will be devastating and will result in the heart of Australia's manufacturing sector going offshore."
"At least 16,000 people and their families in Adelaide and Melbourne rely on Holden manufacturing cars here for their livelihoods and the Coalition are prepared to put all that at risk."
"We have been calling for some time now that this should be beyond politics, that all parties should recognise the importance of this industry and the need to get behind it," said Smith.
Holden's announcement dampens the hopeful response of the Gillard Government, which emphasized that there are other positive developments to be expected in the industry including recent investment decisions by Holden and Toyota.
Last week Prime Minister Julia Gillard, along with Victorian and South Australian Governments, met with automotive manufacturers, including representatives from Holden, Toyota and Ford, component manufactures, industry associations and union leaders to discuss the viability of Australia's future automotive industry.