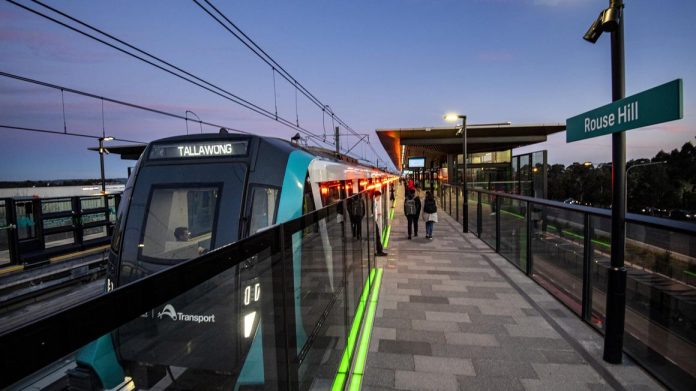 Alstom has secured a $570 million contract to supply the rolling stock and signalling system for the next stage of Sydney Metro, Sydney Metro City and Southwest. 
The contract will see Alstom design and manufacture 23 driverless trains and the digital signalling system for the Sydney Metro City and Southwest project – an extension of the Metro North West Line which opened in May 2019.
Ling Fang, Senior Vice President of Alstom Asia-Pacific, said the trains will be manufactured in Alstom's manufacturing centre in Sri City, India which successfully delivered 22 Metropolis trains for the Metro North West Line.
"Sydney Metro has been a game changer for the travelling public of Sydney and Alstom is delighted to continue to be a part of this iconic project," said Ling Fang, Senior Vice President of Alstom Asia-Pacific.
"It strengthens Alstom's position as the market leader for the supply of railway technologies in Australia."
The Metropolis trains will meet strict sustainability criteria, such as a robust lightweight structure, low energy consumption, high levels of recoverability and recyclability, and will also be equipped with remote sensors for optimal maintenance planning.
Alstom said it has put sustainability and the passenger at the heart of its design process.
"The trains for Sydney will be built with the safety and comfort of passengers in mind, offering accessibility, wide doors and spaces to facilitate passenger flow, acoustic comfort, vibration mitigation and passenger information in real time," the company said in a statement.
Image credit: https://www.alstom.com/press-releases-news