Toyota Australia hosted a development forum for 20 of its local component suppliers on Wednesday, as part of the car manufacturer's efforts to boost the Australian automotive manufacturing industry.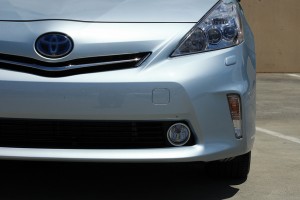 The company invited representatives from Thales Australia and BAE Systems, two non-automotive manufacturers, to encourage the local suppliers to develop new business relationships beyond local car production in order to help them compete globally.
In this case, suppliers could open up their market by supplying to companies that specialise in building military vehicles such as Thales and BAE.
The forum allowed suppliers to share and exchange ideas for productivity improvement, including processes that will help them respond to challenging situations and transform their business operations, according to the media release.
"Our suppliers are amongst the most highly skilled advanced manufacturers in this country. One of the key ways our local suppliers can become more sustainable is to diversify their business," said Barry Budge, Toyota Australia's Corporate Manager, who believes that the forum provided a good opportunity for suppliers to showcase their capabilities.
"Rather than be reliant on one industry, they may identify additional industries which utilise similar capabilities and develop opportunities to supply parts. For example, companies building defence vehicles may require similar parts to the automotive industry.
"Similarly, there may be companies that are currently importing parts that can easily be made by our local suppliers at a competitive cost.
"If we can facilitate these introductions, our local suppliers can strengthen their businesses and become more efficient. This will lead to a stronger local supplier base, which is critical to Toyota Australia and the future of local manufacturing."
Various suppliers from Victoria, New South Wales and South Australia attended the forum which was hosted by Chassis Brakes International, winner of Toyota Australia's 2012 President's Supplier of the Year Award.
Although Toyota Australia organises supplier forums yearly, this was the first time the company invited defense contractors to the event.