The owner of Australian-made underwear line Tuffys and Tuffetts is now reaping the rewards of her perseverance and decision to maintain manufacturing in Australia.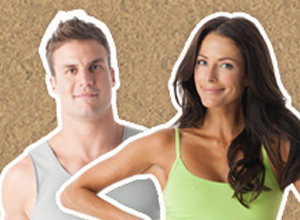 Lisa Nouh, the young entrepreneur who recruited 10 ex-Pacific Brands workers and bought disused sewing machines to start her own brand, has been given a $50,000 grant to expand her business in Blacktown.
The grant came from the Textile, Clothing and Footwear Small Business Program announced by Senator Kate Lundy late last June.
In a feature on St. Marys-Mt Druitt Star, Nouh, a 28-year old former financial controller, said the grant would help boost innovation and growth in her company by employing an enterprise management system combined with an e-commerce website.
"It was my dream to design, make and sell Australian quality underwear," Ms. Nouh said.
"My price is competitive with known brands but quality is better as they are made in Australia and sold with free shipping to customers in the country."
Nouh drew inspiration from her mother's 35-year experience in Bonds and began manufacturing a range of men's and women's underwear that is in direct competition with Bonds.
During the launch of Tuffys and Tuffetts last year Nouh stressed the need to look after Australian workers, despite the lower costs of moving manufacturing offshore.
In an article on The Daily Telegraph she said the quality of many Australian brands have deteriorated since switching to cheaper manufacturing in China, Cambodia and Vietnam.
Tuffys and Tuffetts is one of 78 businesses that will benefit from the TCF Small Business Program's grant, which has a total funding of $3.1 million.
Senator Lundy says the TCF sector is an integral part of the country's manufacturing industry, with a lot of TCF small businesses based in regional Australia.
"A variety of innovative projects will be funded under the program including implementing
e-commerce strategies and improving manufacturing processes," says Ms. Lundy in the media release.
"These innovative projects will help enhance the industry's international competitiveness and long-term viability in these challenging times."
Meanwhile Minister for Small Business Gary Gray says the recipients of the grant stood a better chance at succeeding in tough environments and securing job prospects.
"Small business thrives in Australia because of the inherent Australian entrepreneurial desire to 'have a go'," Mr Gray said.
"This program will help these 78 small businesses adapt to the changing world in which we live and keep manufacturing jobs in Australia."