Toyota and Ford are ending their joint research into gas-electric hybrid systems for trucks and sport-utility vehicles.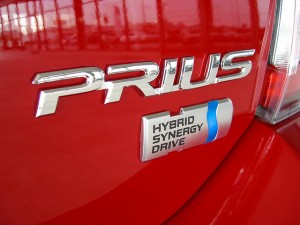 According to AFP reports published on Yahoo, the automakers announced on Tuesday that they will be developing the systems independently, two years after their partnership was forged.
Ford's chief of global product development Raj Nair said the company will now use their expertise to build world-class hybrids in-house.
"By continuing to develop a rear-wheel-drive hybrid system on our own, we can extend our advanced hybrid technologies to new vehicle segments and deliver even better fuel economy across our lineup," said Nair.
Meanwhile Toyota assured that they are on track to releasing 18 new or redesigned hybrid models by the end of 2015.
Early this month the Japanese carmaker announced that it has sold its three-millionth Prius, the world's best selling hybrid vehicle.
Australians have bought more than 18,300 Prius since its launch in this country in October 2001.
On the other hand, Ford's hybrid sales in the first quarter of 2013 totaled 21,080 vehicles. This is a milestone for Ford as it marks the first time the company has sold more than 20,000 hybrids in a quarter. First-quarter hybrid sales increased by 324 percent.