Supplier advocates have been appointed by the Federal Government to provide expert support to the food sector and the medical technologies market.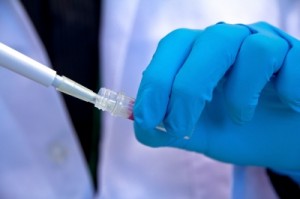 Innovation Minister Senator Kim Carr has appointed Mr. Geoff Starr, former CEO of George Weston Foods and President of Mars Inc. Southeast Asia, as the Food Supplier advocate, while Dr. Greg Roger, a medical practitioner and bio-medical engineer with over 25 years of experience has been named Medical and Scientific Technologies Supplier Advocate.
Senator Carr announced the appointments during the AMWU national conference in Sydney.
"Mr. Starr and Dr Roger have strong track records building capacity, pioneering new concepts and new product development in their respective fields," Mr. Carr said.
"Mr. Starr has extensive experience in food manufacturing throughout Australia, Asia and Europe and will help open doors for local businesses."
"Dr. Roger has developed, patented and commercialised medical devices, and is well aware of the issues medical technology firms face in this competitive field."
The supplier advocates will assist Australian manufacturers in increasing their competitiveness and their access to domestic and international markets, according to the media release. They will be working with firms, industry associations and government agencies such as Austrade to develop the plans outlined in the Asian Century White Paper.
Mr. Carr says over $500 million in new opportunities have been identified by over 1000 Australian firms through the assistance of supplier advocates.
Mr. Starr and Dr. Roger will be collaborating with the Food and Manufacturing Precincts to help Australian businesses enhance their capabilities.
Supplier advocates are part of the Opening up opportunities through Australian Industry Participation, which is an initiative in A Plan for Australian Jobs.