The latest industry index from the Australian Industry Group (AI Group) shows that manufacturing activity once again declined in July, falling by 7.6 points to 42.0, still indicating a contraction.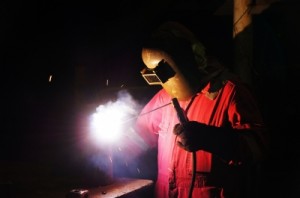 This reverses the slight improvement seen last month when the industry performance index increased by 5.8 points.
The Australian Performance of Manufacturing Index (Australian PMI) for July reports the biggest decline since April and shows that while the weakening currency is good news, manufacturers are still challenged by the current economic conditions, both locally and internationally.
In a statement AI Group chief executive, Innes Willox says the PMI shows that Australian manufacturers have had a slow start on the new financial year and failed to build on the momentum from June.
"Manufacturers are telling us that, while the fall in the Australian dollar and the May interest rate cut have been extremely welcome, they have not yet been enough to turn around a very challenging business environment, locally and internationally," said Mr. Willox.
"In fact, the drop in the currency has fueled higher prices for imported inputs without any real corresponding improvement in stronger exports into what remain fiercely competitive markets."
The PMI shows the export sub-sector index has fallen below 30 points again and is approaching its recent record lows.
A third of the survey respondents for July have noted extreme weakness in local demand and consumer confidence. Mr. Willox also cited the concerns that businesses have with regard to the timing of the next federal election and the policy uncertainty in key areas which prompt them to postpone their investment decisions.
Adding to that he says "There are particular challenges for manufacturers selling into construction supply chains, or bidding for public sector contracts, and, most recently, demand for mining services has slumped. "
In a related article Bloomberg reports that while the Reserve Bank of Australia left rates unchanged at 2.75 percent for the past two meetings, investors are counting on a reduction next week.
Governor Glenn Stevens said second quarter inflation data suggests that there is still room to lower interest rates if required and he would not be surprised if the currency dropped further.