For the eighth straight year Australian motorists have voted Toyota as the most trusted car brand in the country.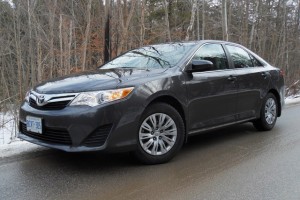 A survey of more than 3,000 people conducted by Reader's Digest Australia found that Toyota has once again clinched the top spot out of 50 automotive brands, with survey respondents referring to the car maker as a "trustworthy company" that has "the most reliable cars around."
"Toyota is proud to have again led this survey as the most trusted of more than 50 automotive brands in the country, but we take nothing for granted," says Toyota Australia's executive director for sales and marketing Tony Cramb.
"We are determined to keep improving our vehicles and all aspects of our business in the interests of our customers and their families," Mr. Cramb.
"We will continue to offer class-leading vehicles that Australians feel most confident driving – whether they are built here or imported."
Respondents of the survey were asked to identify the products that dominate lifestyles and hold the trust of Australians. Reader's Digest editor Sue Carney said the brands that were identified as the most trusted were those that remained reliable in terms of quality and substance even in times of uncertainty.
"They have a long history of being steadfast and safe, which makes them a hot property in modern day Australia," Ms. Carney said.
To add to this achievement, Toyota is also heading towards its 11th consecutive year as Australia's best-selling automotive brand, while the mid-size Toyota Camry is on its 20th year as the national sales leader in its class.
According to the media release from Toyota, Australian motorists have bought more than 5.7 million Toyota vehicles while in excess of one million locally built Toyota cars have been exported.