Victorian Minister for Manufacturing David Hodgett visited four more manufacturing firms in Melbourne's Northern Suburbs on Friday, all of which are working with Victorian Government Business Offices (VGBOs) to grow their operations.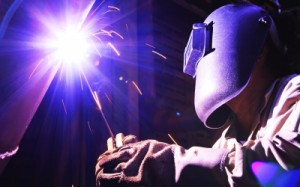 Mr. Hodgett said the Coalition Government is committed to supporting local manufacturing firms in the North to ensure they remain productive in a competitive economy, especially now that Ford has announced that it will cease manufacturing in 2016.
"Through the Northern Metropolitan VGBO, manufacturers have accessed services and programs to boost productivity, increase innovation and expand internationally," says Mr. Hodgett, quoted in a media release.
"That is why the Coalition Government is working with Federal and local governments to deliver the $24.5m MNIIF. This will encourage new investment and will create more jobs in the region."
Mr. Hodgett visited Tieman Industries in Keon Park, a manufacturer of tanker trailers for the transport industry. Tieman employs 350 people across the country and is celebrating its 60th anniversary this year.
He also visited recent Victorian Manufacturing Hall of Fame inductee DVR Engineering which specializes in producing components for the defense industry. DVR Engineering, which is based in Coolaroo, also received a $250,000 grant from the Investing in Manufacturing Technology program which would enable it to manufacture products for new markets and gain access to global supply chains.
Another company that benefits from the Coalition Government's international business network H & H Machine Tools, a small business from Campbellfield employing 18 people that manufactures high precision CNC machine tools for the aerospace and defense industry.
Finally Minister Hodgett visited Continental Group in Bundoora which has 230 employees in the city of Melbourne. Continental is one of the five largest automotive suppliers in the world with over 160,000 employees in 46 countries.
"It is fantastic to hear first-hand how these businesses are achieving their commercial goals in the current uncertain global economic conditions," Mr. Hodgett said.
"I am very impressed with the innovation, commitment and skills base demonstrated by these firms, and they are just four of the hundreds of businesses the Victorian Government Business Offices (VGBOs) are working with around the state."
Earlier this week Mr. Hodgett already toured several businesses in Melbourne's Eastern Suburbs, including Rosebank Engineering Australia, Crusader Hose, Melbourne Desk Company, Hi-Class Composites and Tuff Tonneaus.