Australian farmer-owned dairy company Devondale-Murray Goulburn has announced on Tuesday that they are stepping up farmgate prices for the 2013/14 season, delivering a further $30 million into the company's cash flows.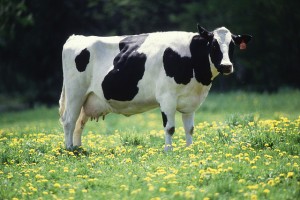 A step-up of $0.09 per kilogram butterfat and $0.19 per kilogram protein will be applied, according to the company's media release. This step-up takes Devondale – MG's weighted-average, available price to $5.86 per kilogram milk solids.
Farm gate price is the price of the product available at the farm, excluding any separately billed transport or delivery charge. According to Dairy Australia there is no legislative control over the price that processing companies pay farmers for milk, unlike in other countries. Farm gate prices vary among manufacturers and an individual company's returns could be affected by different factors such as product and market mix, marketing strategies and processing efficiencies.
In Australia, milk prices are based on the milkfat and protein solids content of the milk.
Devondale-MG has also increased its end-of-season forecast to a range of $5.95 – $6.20 per kilogram milk solids. The final price will depend on external factors that could push it to be higher or lower. Factors include fluctuating international commodity prices and currency movements.
"Since increasing our opening price in late June, we have seen the international dairy market for key ingredients remain strong and the outlook for the Australian dollar remain relatively weak compared to last year," says Devondale-MG Managing Director Gary Helou.
"These factors combined with our ongoing focus on delivering value through improved business efficiencies and innovation, has meant that we are able to pass additional benefits to our farmer supplier/shareholders."
"This step-up provides a further $30 million into Devondale – MG farm cash flows and follows our announcement in June to lift the previously announced record opening base price by $0.13 per kilogram milk solids."
"After a difficult season in 2012/13, we are pleased to be able to deliver higher farm returns and we remain optimistic about market returns for the remainder of the year," Mr. Helou said.