A major wind tower project currently underway in South Australia is being built using components produced by a local manufacturing company.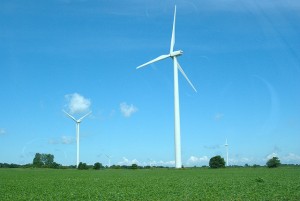 E&A Contractors Pty Ltd in Whyalla will be building components for wind turbines for the Snowtown II wind tower project, a collaboration between E&A, the state government and global technology giant Siemens.
According to Whyalla News, 20 out of 90 turbines in all will be constructed in Whyalla and so far E&A has already completed one tower.
In his tour of the manufacturing plant last week South Australian Premier Jay Weatherill says the project signifies a vote of confidence in the state's advanced manufacturing capabilities and its ability to participate in major technically complex projects.
"This is a great example of how we can make things locally for major projects, working in collaboration with local companies like Siemens," Mr.Weatherill said.
"The project is supporting our economy with 120 local jobs and it is a great vote of confidence in our advanced manufacturing capabilities."
"I think it's a wonderful opportunity for towns like this that have had such a strong manufacturing past to actually have an advanced manufacturing future."
The South Australian government invested $2 million dollars to support the upgrading of the E&A Whyhalla plant which led to it securing the contract for the project.
According to E&A Contractors chief executive officer Stephen Young the government grant is part of the Regional Development Fund and together with the recent acquisition of the property from OneSteel, E&A has spent over $10 million to upgrade the facility. He also acknowledged the support they received from Siemens.
"The support we have received from both the state government and Siemens has been nothing short of exceptional," he said. "Importantly, the capacity can be used for more than just wind tunnels and we now have in this location one of the most flexible heavy engineering workshops in South Australia."
Meanwhile Siemens chief executive officer Jeff Connelly says they are extremely pleased that E&A prequalified for the project.
"I congratulate the South Australian government for their determination and E&A for taking on such a technically complex project.," Mr. Connelly said.
"And we look forward to continuing our pipeline of projects to consolidate and expand the expertise gained on successfully establishing local manufacturing capability."
"It's a great outcome for Australian manufacturing."