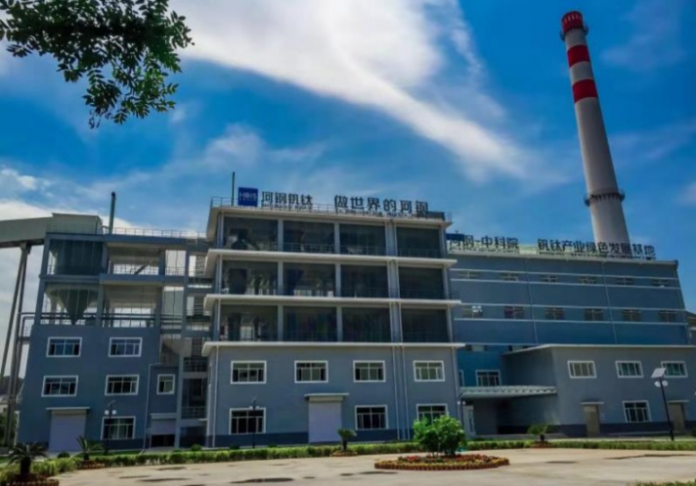 Australian Vanadium Ltd (AVL) has announced the signing of a Letter of Intent (LoI) with a subsidiary of Chinese company HBIS Chengsteel, the world's third largest vanadium producer.
AVL, which is advancing the development of its worldclass Australian Vanadium Project in WA, has inked the LoI with Hebei Yanshan Vanadium and Titanium Industry Technology Research that was set up by HBIS Chengsteel to co-ordinate and commercialise research and development innovation in steel industry.
AVL's Managing Director, Vincent Alga said the LoI confirms interest from both parties to discuss a binding purchase and sale agreement as well as project investment opportunities, with the company's Managing Director, Vincent Algar and Chief Operating Officer, Todd Richardson to travel to Chengde, Hebei this month to progress technical and offtake discussions.
"We were invited by Yanshan Vanadium Titanium to attend a conference in Hebei last year and to meet with the company," Mr Alga said.
"Discussions were productive and highlighted a desire by Yanshan Vanadium Titanium to become more involved in AVL's Project. We are now visiting Chengde this month to further these discussions and move towards a formal agreement."
Image credit: https://www.australianvanadium.com.au/